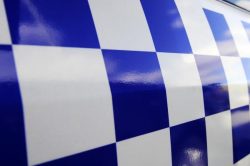 Police charged a Clayton South man with 29 offences following an alleged triple stabbing in Doveton.
A 25-year-old Doveton man was taken to hospital with life-threatening injuries following the incident in Lacebark Street about 6.30am on Saturday 6 May.
He remained in hospital in a critical condition.
A 44-year-old woman and a 21-year-old woman, both from Doveton, were also transported with serious injuries.
Detectives from Casey CIU charged the 24-year-old Clayton South man with aggravated burglary, intentionally and recklessly causing serious injury, false imprisonment and more.
He was remanded at an out of sessions court hearing on Sunday 7 May to appear at Melbourne Magistrates' Court on Tuesday 9 May.