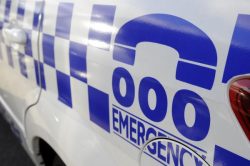 Police arrested a man, uncovered weapons and fined unlicensed drivers during an operation in Doveton.
Endeavour Hills Police Station members ran an automatic number plate recognition (ANPR) site in Doveton with the Sheriff's Office on Tuesday 15 August.
Despite poor weather and light traffic, police checked 1708 vehicles.
They impounded one car and identified six drivers who were behind the wheel while disqualified, unlicensed or suspended.
Police identified eight unregistered vehicles, arrested a man wanted for breaching bail and driving while disqualified, issued three defect notices and one notice for possessing a controlled weapon, and intercepted 83 vehicles with Sheriff's warrants.