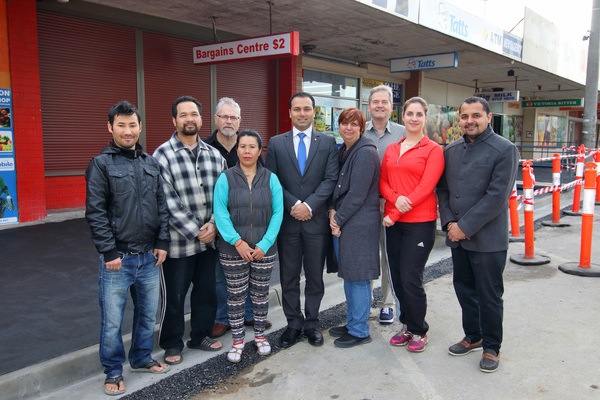 STREETSCAPE works to revitalise Autumn Place, Doveton, have begun as a Casey Council priority.
The first works include replacing the cracked, uneven footpath in front of shops, planting new trees, new seats, a community noticeboard, bin enclosures and improved drainage.
They are part of a 20-year masterplan for the neighbourhood activity centre, which was adopted by the council in April.
Councillor Damien Rosario said the council prioritised funding for the project to address some of the "immediate concerns" of traders and residents.
Mayor Sam Aziz said other short-term priorities included a new town square and an upgraded park with a new playground.
The council will hold a community session mid-year for feedback on the first concepts for the park and playground.