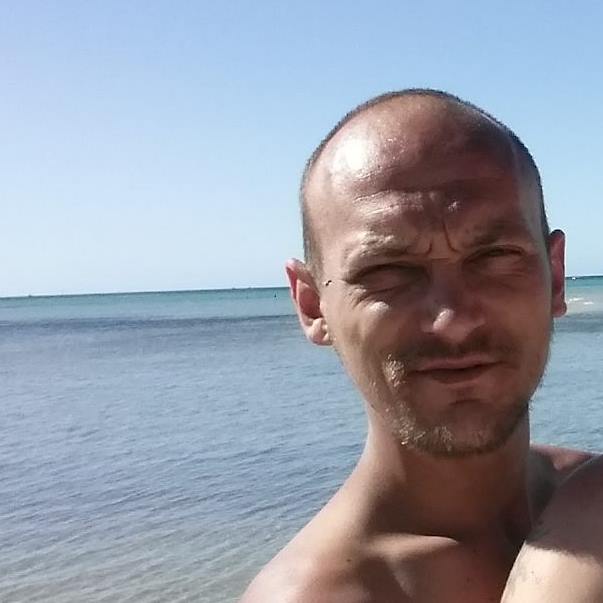 By Casey Neill
Doveton father-of-three Beau Shortis is "fighting for his life" following an alleged one-punch assault in Frankston.
"We're praying for a miracle at the moment, we don't have much hope to be honest," his sister Donna Griffiths said.
Homicide Squad Detective Inspector Michael Hughes said the 34-year-old didn't want to get involved in an argument that broke out between four of his friends and two other men about 12.30am on Saturday 25 November.
"His body language is 'I'm not involved'. He's trying to negotiate and he's king hit," he said.
"He's not a fighter, he's not aggressive in any shape or form and that's the tragedy in this."
Beau was leaving an engagement party at The Grand Hotel, at Nepean Highway and Davey Street.
Insp Hughes said a pub across the street turned away two men because of their clothing, and they crossed the street.
"That's when the fight starts," he said.
"This group are outside a fish and chip shop.
"Beaus' group has walked past and there's been some sort of verbal altercation."
Insp Hughes said he wasn't sure what it was about.
He said Beau was "a very passive person in the situation".
"You see him raise his hand, an open hand almost indicating that he's not involved, and he's struck quite severely and goes down and hits his head on the ground, and as a result is in a life-threatening situation," he said.
Police have urged these possible witnesses to come forward.
Beau's sister, Donna Griffiths, said her brother had extensive brain trauma.
"It's not very positive," she said.
"We're trying to be strong but it's hard.
"We can't work, we can't eat, we can't sleep properly."
She said Beau kept to himself and was "so placid and carefree".
"He loves his family and never in my life have I seen him be aggressive," she said.
Beau works in a plumbing supplies warehouse with Ms Griffiths' stepdad and plays darts at the Dandenong Workers' Club. His children are aged 7, 10 and 12.
"If you were there on the night, if you could please come forward, because we just want justice for my brother," Ms Griffiths said.
"To people on the street, think before you touch somebody else. That one punch could kill."
The Homicide Squad is now helping Mornington Peninsula CIU with the investigation.
They have charged a 27-year-old Frankston man with recklessly causing serious injury.
He was bailed to appear at court at a later date.
Police also arrested a second 27-year-old Frankston man on the night, but released him pending further inquiries.
They believe a number of people were nearby at the time but have not contacted police, and released CCTV of three people they hope to identify.
"They are crossing the road at the vital moments that Beau's struck," Insp Hughes said.
"They could be vital witnesses for us.
"They're clearly not involved."
Call Crime Stoppers on 1800 333 000 or submit a confidential crime report at www.crimestoppersvic.com.au.