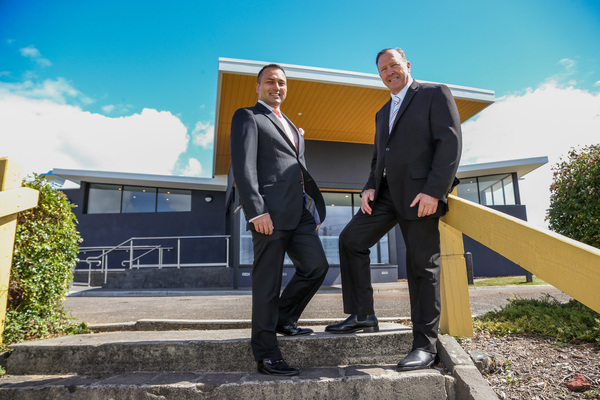 By Casey Neill
Doveton's John Pandazopoulos Hall has a fresh new look.
The City of Casey reopened the community space on Wednesday 31 January following a $1.2 million refurbishment.
River Gum Ward councillor Damien Rosario officiated the event alongside Mayor Geoff Ablett and hall committee president Brian Oates.
"It was a very proud day for everyone," Cr Rosario said.
"The entire hall basically got an uplift. It looks new.
"The kitchens were a major upgrade. There's more equipment, newer and better.
"The main hall itself has been opened up so now it has more natural light coming through.
"The stage has been redone. The floors have been repaired and sanded back."
He said security, a barbecue, toilets and disability access all got a boost.
"We've earmarked some other works for around the building," Cr Rosario said.
"The car park is going to get a look at as well.
"I've asked council officers to consider removing bushes along the outside of the hall.
"It blocks the view from the main road.
"We're investing a lot into Doveton and we want people to know that we care."
The hall is home to nine community groups, was built in 1961 and was previously known as the Doveton Public Hall.
Cr Rosario said the council worked with them all to find alternative meeting spaces during the eight-month renovation.