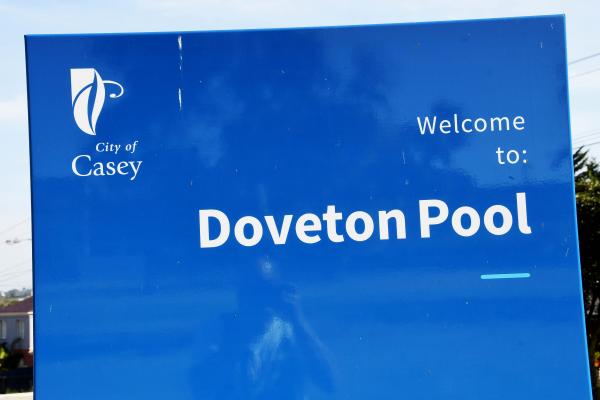 By Cam Lucadou-Wells
Casey Council has announced a seven-week community consultation period over the fate of Doveton Pool in the Park.
After a public outcry, Casey Council's administrators withdrew a motion to replace the 53-year-old outdoor Olympic-sized pool with parkland.
They however noted a council report that an aquatic facility may not be a priority at the site. Instead there was a need for a district park in Doveton-Eumemmerring.
The report was based on expert assessments including visitor numbers, seasonal use, the pool's age and operational and maintenance costs.
Casey administrators chair Noelene Duff said: "We acknowledge that there is a great deal of nostalgia associated with the pool.
"However we also know that a significant financial investment will be required at this site over the next few years.
"Therefore, it is important that we consider how the facility is being used today and what will bring the greatest benefit to the entire Casey community in the years to come."
A Heritage Assessment and expert advice was commissioned to "ensure any proposed redevelopment is respectful of the site's heritage".
In the lead-up, Doveton Eumemmerring Township Association (DETA) vigorously opposed the proposed pool closure.
Local MPs Julian Hill, Luke Donnellan and Gabrielle Williams had also voiced concerns.
"At short notice the Doveton community has stood up and comprehensively sent a message to Council," DETA stated.
"To achieve more than 2000 petition signatures in a few days is truly an astonishing feat and testament to the importance of our pool."
It noted the council hadn't ruled out an option of replacing the pool.
"We are confident that if a genuine community consultation is undertaken it will reiterate that the 'No Pool' proposal is not something the community wants or will accept," DETA stated.
Public feedback is invited on the council's Casey Conversations website until Friday 14 May Details: conversations.casey.vic.gov.au.