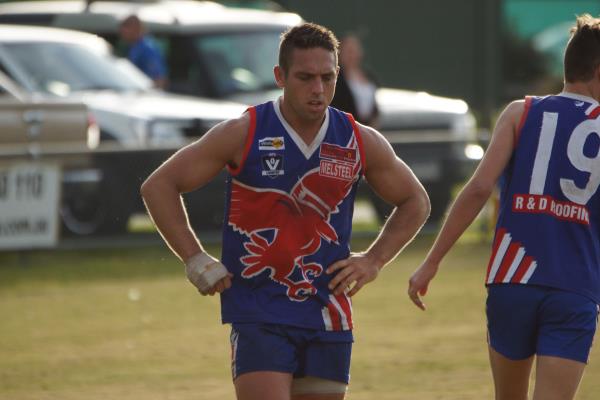 By DAVID NAGEL
PROUD Keysborough Football Club president Manny Scata believes the loyalty of the playing group and the return of juniors to the club are the key planks of a successful future in the Southern Football League.
Keysborough's application to make the switch from the powerful Casey Cardinia Football League to the SFL has been approved, by both leagues and AFL Victoria, leaving the way clear for a fresh start in Division 2 of the SFL.
In other great news, the club will field a junior team for the first time in nearly a decade, with an under-9's team to play in the Frankston and District Junior Football League (FDJFL). Scata said the loyalty of the players, through some tough times, both on and off the field, had been a driving force behind making sure the move is a success.
"That thing that makes me most proud is the way the players have stuck by the club," Scata said.
"They understand the situation we were in, they didn't walk, and now those same players deserve a successful future at the club.
"We, the committee, will leave no stone unturned in giving them every opportunity in making that happen."
Scata and his committee are under no illusion that there is still plenty of hard work to be done going forward, but the prospect of once again being a competitive football club has already had an impact at Rowley Allen Reserve.
"There's certainly a positive and upbeat attitude around the place," Scata said.
"To be in a competition where we believe we can be competitive has put a spring in the step of a lot of people… that belief that we can achieve something… it's a powerful force and is drawing people back to the club.
"And with the juniors coming back, that's also a great thing for the club, our focus will be senior success but we appreciate more than ever now that the development of juniors has to be a huge priority moving forward."
Scata also indicated that there would be no negative impact on sponsorship, and that the prospect of playing more local games, with bigger crowds, was appealing to sponsors like the Bendigo Bank in Dingley because football would be played closer to their heartland.
Keysborough, who will field a senior and reserves team in the SFL, are also looking to field three netball teams and will work closely with the SFL to develop an under-19's football team.
The club has appointed gun midfielder Ryan Goodes as its senior coach, while reserves' player Jesse Cuffe will coach the under 19s.
Last year's senior coach, Chris Bryan, has left the club, while livewire forward Tim Werner will miss the majority of 2015 due to holidaying overseas.