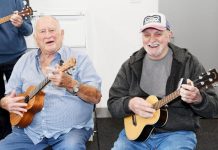 A strumming, bellowing band of ukulele players is singing out for more to join the melody. Up to six Endeavour Hills Mens Shed members strum...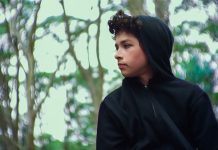 Young Narre Warren North filmmaker Lily Lunder is once again in the spotlight, awarded as a finalist in the prestigious Tropfest Junior Film Festival...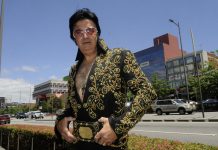 An Endeavour Hills tribute artist will be getting 'all shook up' with international performers at the upcoming iconic Parkes Elvis Festival. The highly credentialed Joe...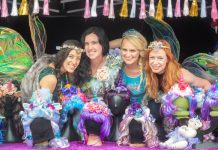 It was unicorn to the max at Dandenong Market on Sunday 25 November. The Unicorn Festival was a wonderland of makeovers, arts and crafts, accessories...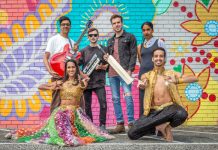 Local band Manorism will be one of the attractions at an Indian cultural festival to coincide with Boxing Day cricket. The 'dream pop' band is...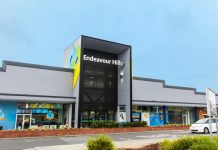 December can be a busy time of year, but with the convenience of shopping at Endeavour Hills Shopping Centre, Christmas is a breeze. Whether customers...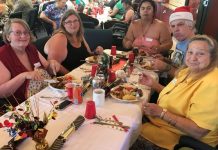 About 120 guests are expected to dine and share company for the 11th annual Christmas lunch at Hampton Park Uniting Church. Uniting Place is seeking...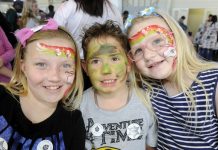 Families packed out Doveton Neighbourhood Learning Centre for its free Celebrate Doveton annual event on 5 October. Among the school holiday activities were face painting,...
Huge crowds enjoyed the fun of the ever-popular Doveton Show at Myuna Farm on 23 September. Many made the most of a wide...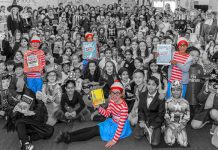 Where was Wally? The famous picture-book character seemed to be everywhere during a book parade at St Paul Apostle North Primary School, Endeavour Hills. In a...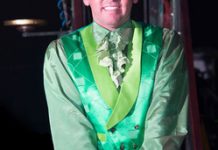 By Casey Neill A Hallam man is the mayor of Munchkin City in the latest Wizard of Oz stage show. Darren Tyler is in...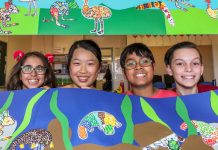 Thomas Mitchell Primary students shone a light on different cultures to build understanding and respect. The Endeavour Hills school celebrated Harmony Day on Wednesday...