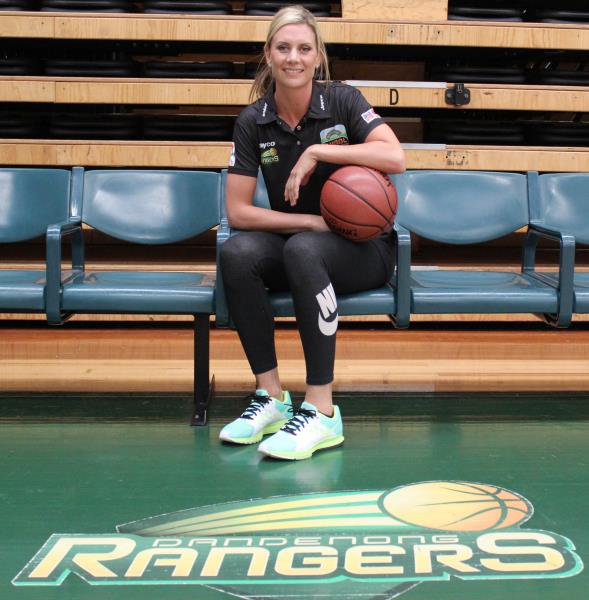 By RUSSELL BENNETT
PENNY Taylor's basketball career has come full circle, with the Australian Opals' captain returning to where it all began – the Dandenong Rangers – for her first WNBL stint since 2002.
The Phoenix Mercury WNBA star is undoubtedly one of the best players in world basketball, boasting a resume to match it with anyone in the women's game.
Now 33, she won a FIBA World Championship gold medal with the Opals in 2006 and was named MVP of the tournament. She's also a three-time WNBA champion and three-time all-star in addition to winning championships in her time in the Italian, Russian and Turkish leagues.
Many local basketball fans would have grown up never having the opportunity to watch Taylor play on home soil, but that's all about to change and she couldn't be happier.
"I'm pretty lucky," she said.
"This year has been a great one for me, getting back on to the court after a long couple of years with injury.
"I took some time after the World Championships to work out where would be best for me and obviously Dandenong is a great option – it's where I started and after quite a long time I get to come back here and play for a great club, a great ownership and a coach and a team that I really respect.
"It couldn't have worked out better."
Taylor said she always knew that if she was going to play in Australia, it would be for Dandenong.
"I've played overseas for a long time and I've missed my nieces and nephew grow up (while) playing basketball around the world so for me Melbourne was the only option and I think Dandenong sets the standard in the WNBL."
Taylor will once again play under Mark Wright, who was the Rangers' coach in her last Dandenong stint, and she also reunites with former Phoenix WNBA championship-winning team mate Cappie Pondexter.
"I'm really excited about it – we've both grown over the years and have different things that we've added to our arsenal and I look forward to seeing the way he's developed and to merge it with the way I have," she said of playing under Wright again.
"(And) Cappie and I have an amazing history of winning championships.
"I love playing with her – I think she has great court vision as well as her individual talents."
Wright said he was "super excited" to have Taylor back in the Dandenong fold, adding: "Penny was a franchise player for us at 18 or 19-years-old (the first time around), but now with Cappie, Kathleen McLeod, Alice Kunek and Tegan Cunningham we've got some real scorers now who can help her carry the load".
Originally, neither Pondexter nor Taylor were on the Dandenong radar but injuries to Liz Cambage and Monica Wright changed things.
Basketball Australia CEO Anthony Moore was at Dandenong Stadium on Friday for the official announcement of Taylor's return.
"From a Basketball Australia perspective, we're absolutely delighted to have Penny back," he said.
"She's the Opals' captain so the opportunity for fans to come out and see a world class talent in one of the best women's basketball leagues in the worlds is just amazing.
"As with all sport, it's fantastic on TV but better live.
"To have the ability to come down here to watch the likes of Penny and Cappie go at it is just so exciting."
Dandenong has made a slow start to the new season and currently sits last on the ladder with just one win from its first five games. After losing by 22 points to Bendigo on Thursday night, the Rangers went down to the Capitals 101-72 at AIS Arena in Canberra on Saturday.
Taylor is expected to line up for the Rangers against Townsville this Saturday, 8 November from 3pm at Dandenong Stadium.