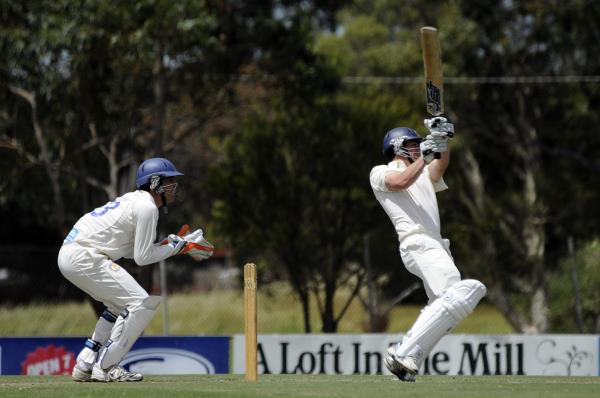 By DAVID NAGEL
PREMIER CRICKET – Round 6 (Day 2)
TOM Donnell (119) used two traits that have served him magnificently during his 10-year Premier Cricket career – class, and a heart that bleeds for his beloved Dandenong Cricket Club (3/231) – to lead the Panthers to victory against Frankston Peninsula (216) at Shepley Oval on Saturday.
The left-handed opener's seventh century, in a career that has seen more than 5000 runs flow from his blade, set the home side on the path to victory, in the first two-day game of the season.
Frankston Peninsula resumed at 8/186 after a rain interrupted day one, adding 30 runs, before Panthers' skipper Dan Doran (3/39) claimed his third wicket to end the innings. James Nanopoulos (6/28) was the star for the home side on day one.
Donnell then lost his usual partner in crime, Brett Forsyth (9), early, before settling in with another club stalwart, Peter Sweeney (76), to get the Panthers' hunt back on track.
The pair put on a scintillating 197-run stand, bringing the Panthers to just six runs shy of their target before Donnell departed after another masterpiece of an innings. His ability to combine power with placement proved too much for the peninsula boys to handle.
Sweeney reversed a horror-run of form in recent times to be in the middle when the winning runs were scored.
The Panthers take to the Junction Oval this Saturday for day one of their clash with St Kilda.