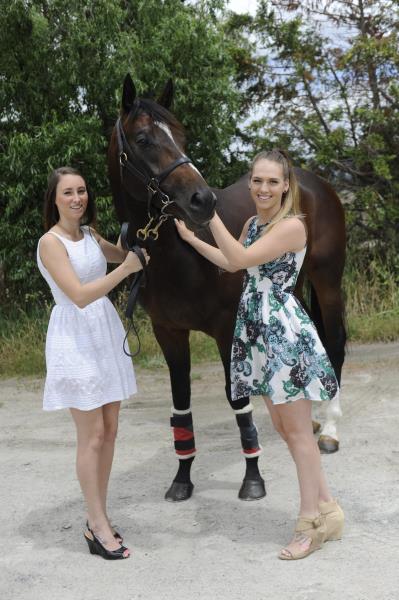 What\'s On
RACEGOERS can pack up their Christmas leftovers from the fridge and have a picnic on the lawn at this relaxed race day.
There'll be the Christmas Stakes, rides, craft, plus cricket-themed activities and competitions for young and old.
– Sandown Racecourse, 591-659 Princes Highway, Springvale. Friday 26 December, 11am to 6pm. Entry is $10 for adults, $5 concession and free for children aged 13 years and under.
Carols by Candlelight
DANDENONG Park will come to life with music, joy and the glow of candles.
There'll be traditional and contemporary carols, Santa, the great Christmas Gizmo, live performances from children's entertainment group The Workers, Justin Peters, Emma Kate Tobia, and Rebekah and Thomas Parker and more.
Food will be available on-site. Bring a rug, candle and picnic.
– Dandenong Park, Pultney Street, Dandenong. Friday 19 December, 7.30pm. Entry is free.
Kinder enrolments
ENDEAVOUR Hills Neighbourhood House is now taking enrolments for three-year-old pre-kinder for 2015.
-The Endeavour Hills UC Neighbourhood Centre is located on the lower level, 10 Raymond Boulevard. For bookings and information phone 9700 3789.
Endeavour Hills Neighbourhood House
THE Endeavour Hills Neighbourhood House is holding classes in meditation, jewellery making, both kids and adult classes, beginners' computer, Zentangle art and Make Your Own Dreamcatcher.
– Endeavour Hills Neighbourhood Centre, 10 Raymond McMahon Boulevard. To enrol for term four call 9700 3789.
Computer classes
THE Hallam Community Learning Centre is holding computer courses for the community. People can participate in courses for beginners and seniors, studying Windows 7 and 8, Word, internet and email. Subsidised iPad and comprehensive computer administration courses are also available.
– Hallam Community Learning Centre, 56 Kays Avenue, Hallam. For more information contact 9703 1688.
Call for new members
HALLAM Senior Citizens Centre is open Monday, Wednesday, Friday and Saturday. Members enjoy carpet bowls, bingo, games, club room events and day tours. New members are welcome, why not pop in and enjoy a game of bowls or bingo to see what the club is like?
– For further information contact president Paul Lorenzo on 9703 1068, or secretary Dorothy Mickelson on 9796 7580.
Save the date
THE Casey Kids Carnival will be held next year. Stay tuned to the City of Casey website for more information on this upcoming free event, which includes rides, children's entertainment, local performers, market stalls and much more.
VIEW club
BERWICK Springs VIEW Club meets on the third Monday of the month.
– Meeting start at 11.30am, for a noon start at Cafe Lucia, 264 Clyde Road, Berwick. New members welcome. For more information about the club, register interest with Patricia on 8786 5557.
Evening VIEW club
SUMMER is approaching and Berwick Evening VIEW Club will be taking a break to be part of it.
– Berwick Evening VIEW Club meets on the third Monday of the month, 7pm, Central Hotel Beaconsfield, with booking and inquiries to Kaye on 9769 7762 or Jan on 9705 9009.
Market Christmas fun
THERE'LL be free Christmas activities and entertainment at Dandenong Market.
– Dandenong Market, Cleeland Street, Dandenong. Sunday 21 December, all day.
Christmas in the square
ELVES, reindeer, Tubby the Christmas Robot, The Great Christmas Gizmo will roam Dandenong Civic Square and Lonsdale Street with festive activities.
– Friday 19 December, 11am to 1pm. Saturday 20 December, 11am to 2pm. Monday 22 December, 11am to 1pm. Tuesday 23 December, 11am to 2pm. Wednesday 24 December, 11am to 1pm.
Stayin' Alive
THE Australian Bee Gees Show is returning for a new show, The Past and Present Tour.
It looks at the careers of the Gibb brothers through song and multimedia and will feature two parts and costume changes defining the eras.
– Drum Theatre, corner Lonsdale and Walker streets, Dandenong. Saturday 25 April. Visit www.drumtheatre.com.au or call 8571 1666.
New Year's Eve in the Square
INAUGURAL New Year's Eve celebrations in the Dandenong Civic Square will include music, performances, games and a grand fireworks finale.
– Dandenong Civic Square, 225 Lonsdale Street, Dandenong. Wednesday 31 December, 5.30pm to 9.30pm. Call 8571 1000 for more information.
Nine by five art
THE 9 by 5 exhibition commemorates a display held in Melbourne in 1889 which introduced the Impressionist style to Australia on nine by five inch cigar box lids. This exhibition will feature work from 103 artists.
– Walker Street Gallery and Arts Centre, corner Walker and Robinson streets, Dandenong. Until 20 December.
Nativity time
THIS annual traditional Christmas Nativity scene is growing each year.
– St Elizabeth's Parish, 107 Bakers Road, Dandenong North. Until 11 January. Free. For opening hours or to arrange a tour, visit stelizabethsparish.org.au, call Cheryl Hayes on 9795 6217 or call Wilson Fernandez on 0428 927 110.
A Strategic Hot Mess
HERITAGE Hill artists-in-residence Tessa Broadby and Ashlea English will seek genuine connections with people aged 15 to 30 years through guided movement, interactive games, meditation and conversation at a workshop.
Their exhibition will be part exhibition, part performance, part discussion and will run from 19 January to 13 February.
– Heritage Hill Museum and Historical Gardens, 66 McCrae Street, Dandenong. Saturday 17 January. Bookings are essential. Call 9793 4511. Email heritagehill@cgd.vic.gov.au for more information.
Australia Day Festival
THERE'LL be live music, roving performances, food and market stalls, workshops and games.
Highlights will include a Welcome to Country and smoking ceremony, flag-raising, low-cost rides, fire pits for toasting marshmallows, a native Australian animals show and display, storytelling, an aerobatic display from the Royal Australian Air Force Roulettes and more. A fireworks display will conclude the day.
People who ride their bicycle to the event will receive two free ride tokens, and there'll be free valet bike parking.
– Dandenong Park, Pultney Street, Dandenong. Monday 26 January, 3pm to 9.30pm.
Rare plants
THE Heritage Hill gardeners have planted some rare and significant plants towards the front of the Laurel Lodge gardens. Visitors can take a self-guided tour of the gardens or can arrange to visit as a group.
– Heritage Hill Museum and Historic Gardens, 66 McCrae Street, Dandenong. Monday to Friday, 10am to 4pm and Sunday noon to 4pm. Call 9793 4511 to book.