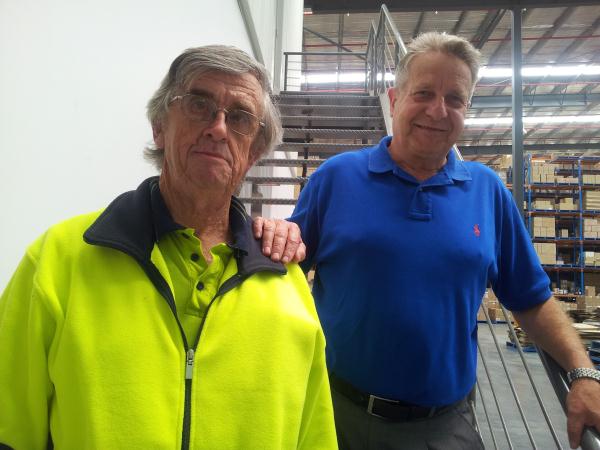 By CAM LUCADOU-WELLS
TWELVE months after publicly outing himself as a gambler, Doveton's Terry Power has no regrets.
Mr Power shared his plight with the Journal last year revealing his $100,000-plus losses on pokies in Dandenong and Doveton.
In some weeks, he'd blow about $1000 on poker machines.
"The most positive news is I've got money in the bank," Mr Power said last week.
"I've got money there in case I need it.
"I'm trying to build up my funds to travel to Europe in the next few years."
Instead of berating himself about the money he has squandered, Mr Power is dreaming of visiting late classical composer Johan Strauss's home and hearing the Vienna Philharmonic Orchestra live or perhaps roaming the sights in Salzburg – where the film Sound of Music was shot.
Despite a "couple of slip ups" this year, Mr Power said the public confession proved cathartic.
"You get sick of trying to hide the problem, thinking about all the money that you've lost.
He feels supported by his friends at Casey Life church – many who admire his efforts to slay his demons.
That kind of support is what other problem gamblers most need, he said.
Last year, the Journal reported on a crucial intervention by Mr Power's workmates at CW Marketing in Rowville.
At one stage, Mr Power owed $20,000 on four maxed-out credit cards before his colleagues intervened.
The company's financial controller helped organise a consolidating loan for his debts and a budget to pay it back.
"You need to have people behind you," Mr Power said last week.
"You have to want to do it yourself but you know you're not on your own."
It's often said addicts are never cured but Mr Power said he doesn't feel as "controlled" by pokies, not like in the days he was sitting up to 14 hours feeding the machines.
"I'd be rapping myself on the head, thinking 'let's go' but it was like my backside was stuck down with super glue.
"(Now) I'm in a place where I can take them or leave them."
Help for problem gamblers is available at Gamblers' Help on 1800 858 858 or gamblinghelpline.org.au.