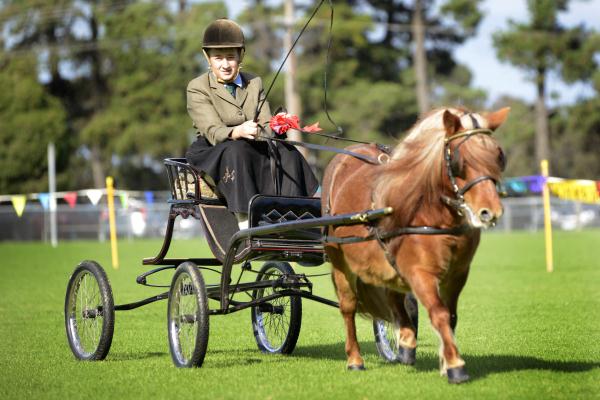 What's On
THE 13th annual Scottish and Celtic Heritage Day will be jam packed with a photography competition, Clydesdale classes, Scottish dogs match, Welsh black cattle display and Shetland, Highland and Celtic ponies. With a raffle on the day a sausage sizzle and Devonshire tea.
– Dandenong Showgrounds, Greaves Reserve, Bennet Street, Dandenong. Sunday 31 May, 10am to 3pm. Entry forms available at www.dandyshow.com.au or phone 9794 0562 for general inquiries.
Drum Struck
EVERY audience member at the show receives a drum to play along with the on-stage performers. Premiering in Johannesburg, South Africa, in 2002, the show has since shared African beats and explosive energy around the world.
– Drum Theatre, corner Walker and Lonsdale streets, Dandenong. Thursday 7 May at 7pm. The show is 75 minutes long with an interval. Tickets are priced from $37.50. Visit www.drumtheatre.com.au or phone 8571 1666.
Ladies night
KEYSBOROUGH Freedom Club is a not-for-profit occasional child care centre and is hosting a fund-raiser which will include a silent auction, live music by Adrian Scott, dancing demonstrations, fashion parade and tarot card readings.
The first 100 tickets sold will receive a free gift bag worth more than $100. Businesses are invited to donate items for the auction.
– Keysborough Golf Club, 55 Hutton Road, Keysborough. Wednesday 6 May, 7pm to 10pm. Call Michelle on 0434 271 996 or email michellegalvin@iprimus.com.au.
Neighbourhood Watch
A PUBLIC forum with guest speaker Victoria Police Assistant Commissioner Luke Cornelius will be held with time allowed for residents to ask questions.
– Rooms three and four, Paddy O`Donoghue Centre, 18-34 Buckley Street, Noble Park, Rooms three and four. Wednesday 20 May, 7.30pm to 9pm.
Get employed
SOUTH East Local Learning and Employment Network (SELLEN) will hold a Youth Employment Forum.
Students will hear directly from employers about how to make themselves more employable.
– Building A, Chisholm Institute, 121 Stud Road, Dandenong. Tuesday 19 May, 1pm to 3pm. Bookings are essential. Call 9794 6921 or 0438 510 840 or email jebdon@sellen.org.au.
Enviro aware
FRIENDS of Fotheringham Reserve Environmental Group is running an environmental awareness day on the fourth Sunday of each month. Participants can check the water, plant indigenous seedlings, control weeds, collect seeds and take nature walks.
– Fotheringham Reserve, Pyke Steet, Dandenong. Sunday 24 May at 10am.
51 Shades of Maggie
MAGGIE is smart, streetwise and looking for love in all the wrong places. This 50 Shades of Grey spoof is from the UK.
– Drum Theatre, corner Lonsdale and Walker streets, Dandenong. Wednesday 6 May, 7.30pm. Tickets are priced from $44.90. Visit www.drumtheatre.com.au or phone 8571 1666.
Stitching Our Stories
ASYLUM seekers and refugees attending Wellsprings for Women used printed patterns, textures and text to create a book that reflects on their past and helps them take charge of their story, culture and future education.
– Heritage Hill Museum and Historic Gardens, 66 McCrae Street, Dandenong. 1 to 29 May, 10am to 4pm Monday to Friday and noon to 4pm on the first Sunday of the month. Email heritagehill@cgd.vic.gov.au or call 9793 4511 for more information.
Conversation Circle
MAKE new friends and practice English in a friendly, relaxed and safe environment.
Dandenong Library hosts sessions for people with low to intermediate English levels on Thursdays from 6pm to 7.30pm. No bookings are required.
It has sessions for people with advanced levels on Tuesdays, 6pm to 7.30pm. Bookings and prior assessment are required.
Springvale Library hosts sessions for people with low to intermediate English skills on Tuesdays from 10.30am to 11.30am and Wednesdays, 7.30pm to 8.30pm. No bookings are required.
– Dandenong Library, 225 Lonsdale Street, Dandenong. Springvale Library, 411 Springvale Road, Springvale. Call 1300 630 920 or see library staff for bookings or more information.
Energy Workshop
ENDEAVOUR Hills Neighbourhood Centre is hosting an Energy Workshop with two new classes added for term two, including jewellery making, zentangle art and meditation.
– Wednesday 13 May, bookings essential, contact 9700 3789 for more information.
Park run
PARTICIPATE with more than 100 others in a free five kilometre timed event every Saturday morning. The event caters for serious runners and for those who want to jog or even a walk.
– Saturdays at 8am at Berwick Springs, visit the Berwick Springs Parkrun website for more information.
Grief support
KEYSBOROUGH Learning Centre will host Rainbows for the Children of Australia's after school program to help kids deal with grief and loss brought on by events such as death and divorce.
– Keysborough Learning Centre, 402 Corrigan Road, Keysborough. Tuesdays during terms two and four, 4.30pm to 5.30pm. Bookings are essential. Register interest on 9798 7005, Monday to Friday, 9am to 4.30pm.
Free blood pressure checks
DANDENONG Chemmart Pharmacy is offering free blood pressure checks to Dandenong residents to help identify those at risk of stroke. High blood pressure is among the most important known risk factors for stroke and last year in the electorate of Bruce 29,197 residents were living with high blood pressure and there were 381 incidences of stroke.
– 56-58 Stud Road, Dandenong, throughout April and in the lead up to Australia's Biggest Blood Pressure Check on Wednesday 6 May.
Adult computer and English classes
LEARN English with the Springvale Men's Shed. Classes range from beginners through to level three accredited courses in English or take a beginner course in computers at the Springvale Library.
– Springvale Neighbourhood House, 1-3 Lightwood Road. Call 9574 6399 or email literacy@ snh.org.au for more information.