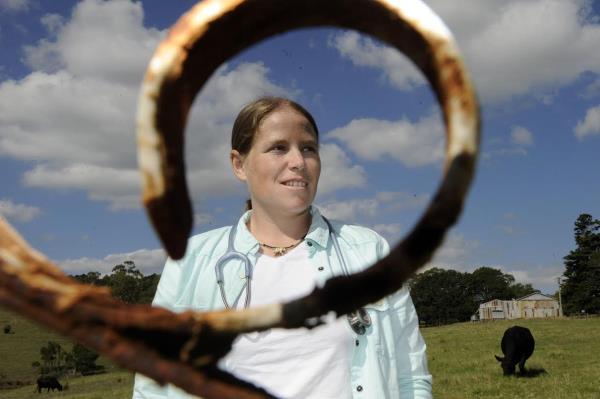 By LACHLAN MOORHEAD
ON MONDAY last week Melinda Robinson spent the day pulling children from an earthquake-ravaged building in Nepal.
They didn't survive.
In an email sent to the Journal News in the days before she reached Kathmandu, the volunteer paramedic from Narre Warren North had foreshadowed the tragedy that awaited her following the tragic earthquake.
"I'm under no illusion how hard it will be," Melinda wrote.
"I will see things no human should have to see and sometimes all I may be able to do is hold someone's hand telling them it will be OK when I know it won't.
"You do whatever is best for the patient and put your feelings and emotions aside till later as it's not about you, it's about them."
Melinda made the "mercy dash" to Kathmandu after the earthquake hit the region, temporarily leaving her post in Tanzania where she was spending three months tending to the sick in remote villages.
"I just felt that I had something to offer," she wrote.
"You look at many fire fighters and they don't hesitate to fly around the world when we need help and I see it as I have skills to offer.
"Over 7500 thousand dead and that will surely climb due to infection and getting to more remote areas.
"I don't think you compare that to anything in Australia, maybe even an individual incident in Tanzania."
While in Tanzania, where she has volunteered previously, Melinda will also spend time with the Tanzanian Flying Medical Service.
As part of the service Melinda was flown into the desert where small villages are scattered across the landscape.
"The Flying Medical Service takes volunteers with them to help – there are a lot of maternal health issues but we're also on call for any emergency evacuations that are needed," she said.
"There are a lot of Maasai villages, kind of equivalent to our (Australian) Indigenous people.
"We give them medical help they otherwise wouldn't be getting.
"It's pretty rewarding to be able to contribute to that."
While some of the villages have pre-arranged sites to conduct medical procedures, Melinda admitted that limited resources often saw operations carried out underneath the wing of an aeroplane – sometimes the only source of protection from the heat of the sun.
"You get a greater appreciation for the Australian health system," Melinda said.
"Over there we work with such limited supplies, gloves, the little things we take for granted.
"We see kids still getting immunised over there and you've got to admire what the medical staff do.
"It's so different when you see them working with limited supplies."
To help Melinda's cause, visit her web page at www.gofundme.com/tf7vx3kc.