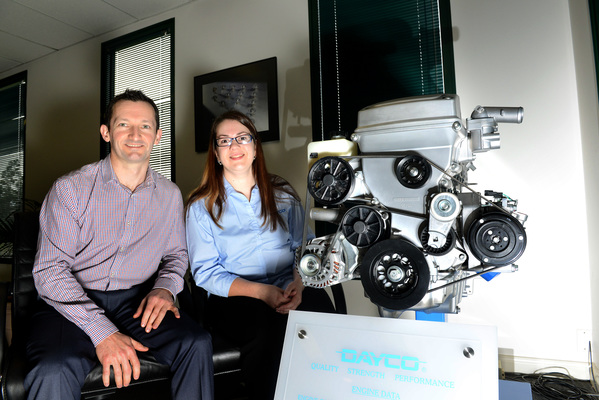 By CASEY NEILL
A HALLAM business is among the first in Australia to receive new training cash.
Dayco Australia will use its $2000 Industry Skills Fund (ISF) grant to train two staff in its supply and logistics team.
"We identified this training need for better materials management to help our manufacturing operation, which manufactures harmonic balancers for the automotive aftermarket," managing director Arnold Mouw said.
"A large part of our increased capacity is exported to Dayco US.
"We are also a supplier to Ford original equipment at both Geelong and Broadmeadows plants, although most of our business today is aftermarket to customers such as Burson, Wesfil and Repco."
Dayco has a global network of manufacturing facilities, distribution centres, technical facilities and sales offices.
The Australian branch has been a major player in the country's automotive original equipment and aftermarket sectors for more than 30 years, specialising in automotive power transmission and cooling system components.
Victorian Senator Mitch Fifield said the $664 million Federal Government program was helping businesses to grow and compete in an increasingly global market, boosting productivity and competitiveness across the economy.
"The ISF is targeted at small and medium-sized businesses that need to upskill or retrain their workers so their business can diversify or take advantage of new market opportunities," he said.
"Free skills advice is also available for small and medium businesses.
"Experienced advisers will work with eligible businesses to understand growth opportunity and identify skills needed to increase competitiveness."
Mr Fifield encouraged other businesses to apply for a grant.
"Employers will be supported to decide what training is needed in their business, and which training provider they want to work with," he said.
"With better trained employees, Australian business will be positioned to diversify into new markets, adopt new technologies, enter export markets and create more jobs."
Under the ISF, businesses are required to contribute to the cost of training, and the government will cover the rest of the cost.
Visit www.business.gov.au/industryskillsfund or call 13 28 46 for more information.