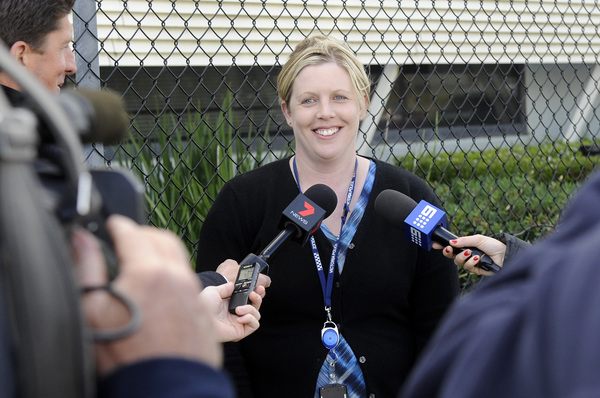 By LACHLAN MOORHEAD
Pet hero Taco gets hot under the collar and sends burglar packing…
A PET chihuahua has come to the rescue of a Doveton family after it chased a burglar out of their home in the early hours of Monday morning.
The burglar entered the Maple Court house through an unlocked back door about 3.20am on Monday 7 September and stole an iPad from the dining room table.
But before the thief could take anything else the pet chihuahua, Taco, started growling and woke up the home's occupants who chased the man out of the house.
The raider, described as a tall man and wearing a black hoody at the time, jumped the back fence and ran away.
As well as a 31-year-old woman and her 43-year-old partner, there were three children asleep in the house at the time, but no-one was injured.
Detective Senior Constable Nicole Spinks said the family were "very lucky" to have Taco the chihuahua come to the rescue.
"Once inside the male has taken an iPad from the residence, and as this was happening the family's pet chihuahua has actually started growling and alerted the occupants that there was someone inside the house," Sen Const Spinks said.
"One of the female victims inside the residence has actually seen this person and this person has left a short time later."
This incident is just one of an increasing spate of home burglaries in Casey in the past few months in which thieves break into houses overnight, many times through unlocked doors, and go on to ransack the home, often stealing cars.
"We have had an increase in these types of incidents at the moment and we are trying to determine whether this is an isolated matter, and we're still making those inquiries," Sen Const Spinks said.
"That is the problem at the moment, whether it's cars being unlocked, houses are unlocked, we're trying to get the message out – lock your doors.
"Things like keys, purses, phones, don't leave them on the kitchen bench because it's just so easy (for thieves)."
Anyone with information is urged to contact Crime Stoppers on 1800 333 000, or make a confidential report at www.crimestoppersvic.com.au.