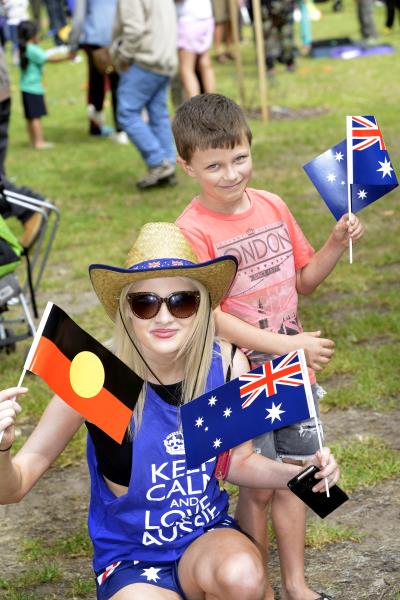 By LACHLAN MOORHEAD
FORMER Victorian Premier John Cain will be making a special visit to Eumemmerring for this year's Australia Day celebrations.
As an Australia Day ambassador, a role he's held for the past 20 years, Mr Cain has been chosen to speak at the Doveton Australia Day event at Eumemmerring Recreation Reserve on Tuesday.
Mr Cain, who was Premier of Victoria from 1982 to 1990, told Star News that he will also use the event as an opportunity to talk to community members about the importance of the day.
Many of the visitors in Casey have started a new life down-under after migrating from other countries.
"It's an opportunity for the ambassador to deliver a message that we should be proud of this country," he said.
"I'm pleased to be given the role, it's an important time to sit back and reflect each year as to where we're heading and reflect how well we've done and where we can improve."
Mr Cain has said at previous events that citizenship ceremonies were often a highlight of the day and he noted how areas such as Doveton and Eumemmerring are home to many new Australian citizens.
"Citizenship ceremonies highlight issues and are part of what we're celebrating – people have come over here, had a look at us and decided they want to stay and be a part of it," he said.
"That's a telling judgement.
"There's great animation in the faces of the new citizens and their children and it's fascinating to see the enthusiasm from their kids, they're so proud."
But Mr Cain, a barrister and solicitor at the Supreme Court, said the country's poor treatment of the indigenous people in times gone by must be acknowledged, on Australia Day in particular, and he said the issue would certainly be raised in his speech.
"We still fall short in attending to issues around the aboriginal people, things like life expectation, discrimination. We're still addressing these," he said.
"I think people need to be reminded, while we have justifiably great achievements in so many areas, there is one area we have not done as well as we should, for generations."
The Doveton Australia Day event will take place at Recreation Reserve on Frawley Road in Eumemmerring from 10am to 1pm.
For more information, visit www.australiaday.vic.gov.au.