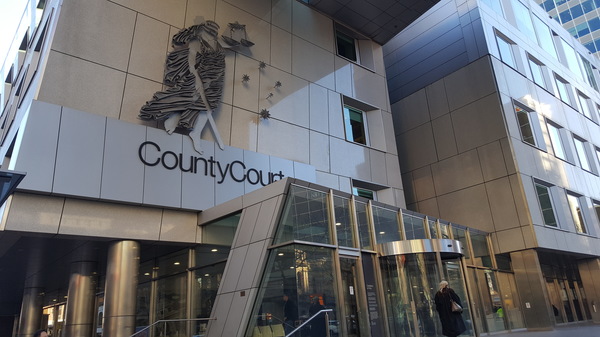 By Cam Lucadou-Wells
A grandfather who was a live-in 'crop-sitter' at a cannabis grow-house in Hallam has been jailed for up to three years.
Van Vu, 50, was sentenced at the Victorian County Court on 15 February for cultivating a commercial quantity of a narcotic and stealing electricity.
Police had seized 111 plants weighing 15.89 kilograms during a raid of the Turanga Place house. The cultivation used 32,000 kilowatts of diverted electricity in two months.
Vu was described by Judge Patricia Riddell as a "functional operative" rather than a principal player in the elaborate hydroponic-lighting set-up.
But he was clearly trusted by others to produce the crop, and he expected a reward of several thousand dollars, Judge Riddell said.
The cultivation equipment and the electricity diversion were set up while Vu went on a trip to Vietnam in late 2016.
Five rooms in the house were using for growing the crop with the laundry, living room, bathroom and kitchen used for storing soil, pots, fertiliser and other equipment, Judge Riddell noted.
On his return, he tended the crops until his arrest during a police raid in January 2017.
The abode had been rented under his name for $2000 a month since September 2015.
Vu was not fuelled by addiction but the need for cash. He wanted to fund the relocation of his 14-year-old daughter from Vietnam to live with him.
Judge Riddell found no evidence that Vu was financially stressed at the time, but also nothing to suggest a "lavish lifestyle". It was also not clear how much it would cost to migrate his daughter.
Vu was a former refugee who fled from his post with the North Vietnamese army in 1987 and met his first wife in a Hong Kong refugee camp.
He had been previously jailed by the County Court for trafficking cannabis from a grow-house in 2010, Judge Riddell noted.
On that occasion Vu blamed his gambling problem. He no longer has an issue, he told the court.
Judge Riddell noted the need to not only deter Vu but the community from resorting to drug cultivation as an "easy fix" for financial problems.
"Although you were motivated to fund a better life for your daughter, you were doing so at the expense of other young people in the community by facilitating the cultivation of cannabis."
She said the number of plants were at the lower-end of a commercial quantity and the weight of the crop was below the threshold.
Vu's rehabilitation prospects were "guarded", she said.
He was jailed for up to three years with a 22-month non-parole period.
His 391 days in pre-sentence detention was counted as time served.