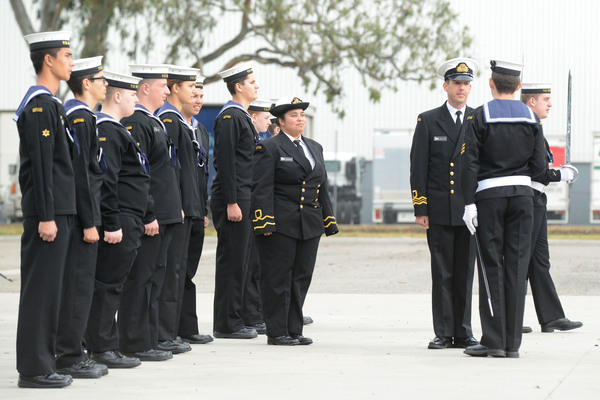 By Casey Neill
Navy cadets paraded before veterans at a special event in Doveton.
HMAS Bataan Veterans Association of Australia secretary John Laughton was among those watching the Training Ship (TS) Bataan Australian Navy Cadets (ANC) unit in action on Saturday 5 May.
The crew is based at the Monash Barracks, on Princes Highway.
It aims to build teamwork and leadership skills in young people through adventure and maritime activities.
Cadets learn how to sail and navigate and gain skills in information technology, communications, cooking, first aid, drill, seamanship and more.
The National Servicemen's Association of Australia's (NSAA) south-east sub-branch provided a banner for them to parade under.
Cadets can enrol from the year they turn 13 and are discharged at age 20.
Visit www.tsbataan.org or call 0401 809 315 for more information.