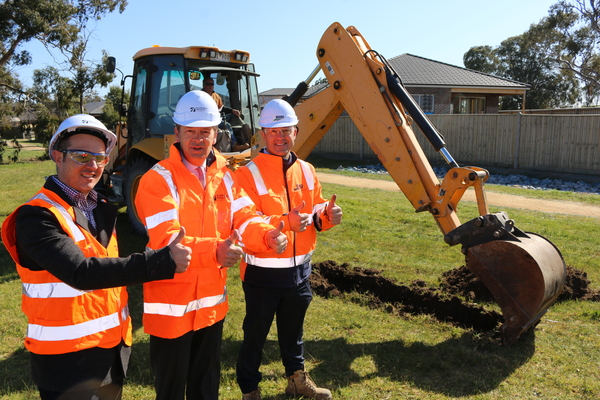 -
The dead-end Evans Road in Lynbrook will re-open as part of an upgrade of Hallam Road.
Works for a new traffic-signalised intersection at South Gippsland Highway and Hallam Road have begun, enabling Evans Road to be re-connected to the highway.
The new access point to Evans Road will reconnect locked-in neighbourhoods in Lynbrook and Lyndhurst.
A 1.2-kilometre section of Hallam Road between Ormond Road and the highway will be widened.
Traffic lights, with a turning lane, will be installed at the SUEZ Hampton Park Resource and Recovery Centre for the large number of trucks arriving and leaving the site.
Roads and Road Safety Minister Luke Donnellan said the project had been "talked about long enough".
"Drivers know just how frustrating it is to be stuck in traffic on Hallam Road or waiting to turn at South Gippsland Highway – that's why we're adding lanes and upgrading key intersections to get traffic moving."
The Hallam Road-South Gippsland Highway intersection is used by more than 40,000 vehicles a day, with more than 10,000 on Hallam Road.
The first stage of works will relocate a section of gas pipeline beside Hallam Road, with the project due for completion by the Major Road Projects Authority in early 2020.