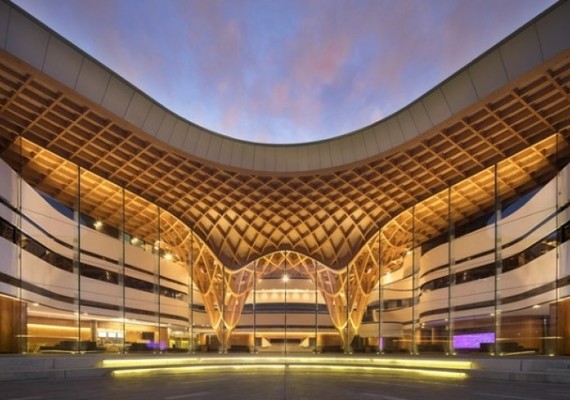 By Cam Lucadou-Wells
A controversial Doveton mosque project has been put on hold due to the expiry of its planning permit.
Afghan Islamic Centre and Omar-Farooq Mosque had unsuccessfully applied to the state's planning tribunal for a permit extension to build the place of worship at 25-29 Green Street.
The five-year permit had expired in October 2018.
At the Victorian Civil and Administrative Tribunal, Casey Council argued against an extension because construction work had not demonstrably started prior to October 2016.
VCAT senior member Jeanette Rickards agreed, finding that alleged earthworks in 2014 were not sufficient.
Also, the "spreading of a pile of dirt" and vegetation removal in 2015 "amounted to no more than maintenance on the land", Ms Rickards said.
"In my view, these works do not relate to the permit for the construction of a building to house a mosque."
Mosque spokesperson Rokhan Akbar said the centre will press on for a new permit from Casey Council.
The growing congregation based at small premises in Photinia Street, Doveton was in "dire need" of a larger mosque, he said.
The previously-approved design, including its 14-metre minaret towers, would be retained.
"We just want to keep things easier. We've got the plans, the blueprint, the town planning and engineering reports all done," Mr Akbar said.
"We've lost so much time already."
The project had suffered delays due to a re-design to increase the tower height as well as funding, Mr Akbar said.
Prior to its original approval, the mosque was opposed by neighbouring residents as well as Catch the Fire Ministries, which intended to build an evangelical Christian church next door.
The mosque later purchased Catch the Fire's block, with the option of adding car parking spaces.
Casey deputy mayor Rosalie Crestani was the sole dissenting councillor against the proposal in 2013.
"I will again reflect the concerns of the community," she said of the re-application.
"Any mosque will still throw up some concerns."
Cr Crestani cited issues such as overflowing parking, the impact on neighbouring business's trade and traffic congestion.
"It may change the social and cultural impact of the area – the community will set the tone of (the debate).
"My vote may not change."
She noted that a new mix of councillors had been elected since the mosque was approved.
Cr Wayne Smith said the proponents were "probably hoping" that the same design would again pass a councillor vote.
"My decision (to support the original mosque) was because of the council officers' report. If it ticks all the boxes, it will get my support again."