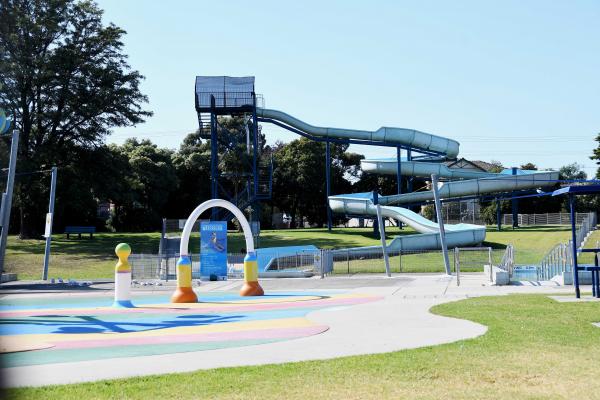 By Cam Lucadou-Wells
The late mayor Syd Pargeter would have let fly "a lot of expletives" had he learnt of plans to demolish the 53-year-old Doveton Pool in the Park.
So says his son Greg Pargeter, who is joining a community campaign to save the pool from proposed demolition.
His father was a driving force in creating the pool, in response to a spate of drownings in nearby creeks in the 1960's.
Mr Pargeter said his dad would battle to save and further invest in a "hard-fought-for and won community facility".
"It's been paid for by the ratepayers. It's been there for 50 years and it needs investment so it can serve the community for the next 50 years.
"If you were to ever lose this facility, it would never be replaced. It needs to be saved at all costs."
Joining a community campaign to save the pool, Mr Pargeter argues it should be upgraded with a roof.
This would allow for learn-to-swim classes, training and recreational swimming all year round.
"The facility can play a key role for health and well-being," he says.
"The community is frustrated that the facility is closed in April and frustrated that it's only open on 30-degree days.
"This seems to be driving an agenda of lower patronage. They want to run it down rather than build it up."
A recent council report on Doveton pool referred to the suburb's ranking as the fourth most socioeconomically disadvantaged in Melbourne. Neighbouring suburb Dandenong ranked sixth.
"So the council's solution to that is to make them even further disadvantaged," Mr Pargeter said.
"To take away a piece of important community infrastructure."
He said it was "disappointing" that Casey Council were "dismissive" of an initiative from Doveton College and Our Place to upgrade the pool.
This involved a relocated Doveton Library with a new 25-metre 'indoor-outdoor' pool, fitness centre, kitchen, allied health offices and meeting rooms.
Mr Pargeter questioned the council's estimation of $40 million to provide an indoor pool. "That's nearly $1 million a metre – it must be a gold-plated Taj Mahal.
"These figures are bandied about to stifle any meaningful discussions and dialogue."
The council report stated there were sufficient council community facilities in Doveton, as well an "over provision" of "accessible" aquatic alternatives such as Dandenong Oasis, Casey ARC and several learn-to-swim programs.
As part of a public consultation, the council has released a draft concept plan that replaces the pool with parkland.
The plan suggests playgrounds, a water play splash-pad, barbecues and a group shelter on the site.
Mr Pargeter said it appeared to be a "sham" consultation with a "pre-determined outcome". He points to the council's survey omitting a pool from a list of possible features on the site.
Casey city and asset planning manager Keri New said no decision had been made on the pool's future.
"We are seeking feedback about how the pool is currently used and the community's thoughts on potentially transforming the site.
"The proposed concept outlines potential options for the site that the community has told us in previous consultations they would like to see at this location."
Ms New said the current public consultation was "widely publicised", including letters to more than 6500 residents in the area.
"More than 270 residents have also completed the survey, which will remain open until Friday 14 May."
The survey is at conversations.casey.vic.gov.au/doveton-pool-in-the-park-concept-plan
The council is also holding drop-in sessions in April and May at Autumn Place Community Hub, Doveton Pool in the Park and at the Aboriginal Gathering Place.