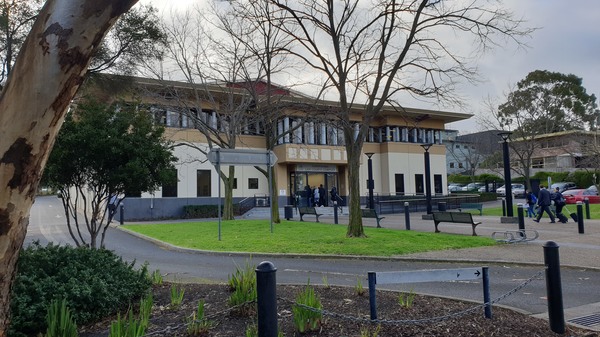 By Cam Lucadou-Wells
A teenage accused car thief with "extensive" criminal history has been refused bail due to an unacceptable risk of re-offending.
K'Lee Poasa, 18, was on four counts of bail – including a night curfew – when arrested amidst an alleged crime spree in Hallam and Narre Warren, a Dandenong Magistrates' Court hearing was told on 25 May.
She was accused of being involved in an "unprovoked" street assault in Maramba Drive in Narre Warren in the early hours of 2 March.
The victim was alleged to have been struck in the shoulder with a metal pole.
She was also charged with the theft of a Commodore station wagon found by police at the corner of Maramba Drive and Ernst Wanke Road.
Police seized a $1000 shisha kit from inside the wagon. The kit was allegedly from a 2013 Mercedes Benz C200 sedan broken into in Hallam earlier that night.
She and a co-accused were tracked by the police canine unit and arrested in nearby Maldon Court.
Poasa allegedly carried a bank card belonging to the Benz owner, $537, a stolen phone and gloves. She allegedly gave a false name and date-of-birth to police.
She was also charged with committing indictable offences on bail and breaking her night curfew.
Police were also investigating a stolen Mazda 3 and Mitsubishi Triton as well as seven thefts and attempted thefts from cars in the vicinity of Greenacre Crescent, Fernwood Road and Summerlea Road, Narre Warren on the same night, the court was told.
At the bail hearing, police remand liaison officer Sergeant Chris Marlow said Poasa was a danger to the public, with "violent and reckless" offending including home invasion, aggravated burglary, robbery and car theft.
She had been bailed 25 times, been previously convicted for indictable offences on bail and shown a "complete disregard" for bail, Sgt Marlow said.
Defence barrister Graeme Davis argued risk could be mitigated to an acceptable level with a "comprehensive" Youth Justice plan, including a support team, income, housing and a return to school.
Poasa – who had been remanded in a women's prison for the past 83 days – was seeking to relocate to Melbourne's West, away from "poor quality peers" in Narre Warren and Cranbourne.
Magistrate Julie O'Donnell said Poasa's childhood trauma was "exceptional" but her risk of re-offending was "high".
She noted Poasa's "extensive" criminal history, including multiple breaches on supervised bail, numerous remands and a "long time in custody for a woman her age".
Poasa was remanded to appear at Dandenong Magistrates' Court on 28 May.