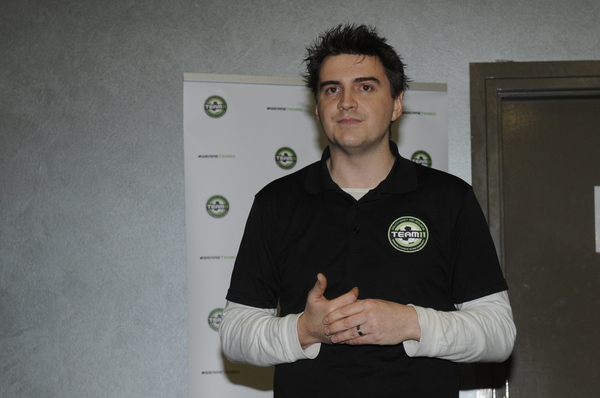 By Nick Creely
From day dot, the Team 11 "brand" has always been green and black, colours that are common with the south-east of Melbourne.
But, ahead of some potentially key announcements from the FFA in regards to the A-League in the coming weeks or months, Team 11 has once again engaged the community for about ideas on how to promote the south-east bid, creating a recent poll to ask the community about what colours the new side should be wearing.
Over 2000 people voted across Facebook or Twitter to share their thoughts, with 76 per cent agreeing that Team 11 should adopt a green and black brand if they are accepted into the A-League.
Team 11 project officer Matt Windley said it was overwhelming to see the amount of interest and discussion into what the A-League side should look like if accepted.
"The response from the fan base has been quite overwhelming, and we've said from day one that we would be quite consultative regarding things like name, colours, logo," Windley said.
"The board will definitely take this feedback on."
Windley said that the initial green and black colours were reflective of the region, and one that would be unique in the A-League.
"The green was initially chosen as it was a colour common to the City of Casey and City of Greater Dandenong councils, who started this process almost two years ago," he said.
"The south-east regionals used to wear green and black back in the day, plus you've got the lush green fields of Gippsland in our catchment.
"Given there's no green in the A-League currently it just seemed like a nice fit for the bid phase."
It is understood that an announcement by the FFA will be made before Christmas in regards to the expansion process, with two new sides tipped to join the A-League in 2019/20. Team 11 are one of six bids left in the process.