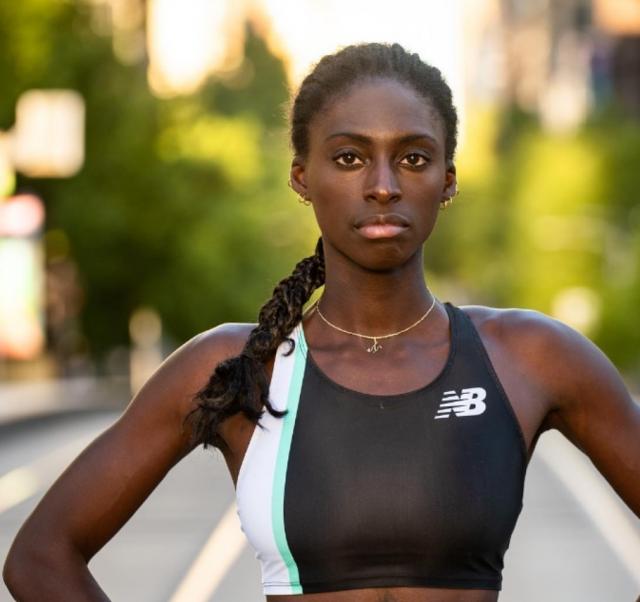 By Sahar Foladi
South East Community Links has organised an epic 'Goals n Girls' panel and FIFA Womens World Cup watch party in the heart of Dandenong on Thursday 27 July.
The event will be held at the Drum Theatre and kicks off at 6pm where there'll be exciting door prizes up for grab, an inspirational panel followed by the Matildas v Nigeria match live on the 'big screen'.
The panel comprises of four inspirational figures, mostly from diverse communities.
There's Melbourne City Football Club, Katelyn Torpey, with her future sights set on a coveted international call-up for the Matildas.
Akec Makur Chuot, a Hawthorn Football Club AFLW star who was born in a war-torn South Sudan and spent 11 years of her childhood in Kakuma, a Kenyan refugee camp.
Also appearing is Bayside United footballer Maryan Anvari, who is an Afghan refugee and a student of international business.
Olympic athlete, Nana Owusu-Afriyie, is also an advocate for improving the representation of women in sports and media.
"Community events like these are so important because sports bring people together off and on field. It gives people a trusting space to communicate, network and build relationships."
Ms Owusu-Afriyie is also a remarkable sprinter with worldwide recognition for her achievements in athletics.
Her contribution to her team's success in the 4x100m Women's relay at the IAAF World Relays, at the age of 20, is a mere scratch on the surface.
"I feel very fortunate to be part of this event. I hope to be a role model to a lot of women especially from multicultural groups.
"I hope they can visualise that their thoughts can be expressed to the widest communities and I think this watch party is a great way to do that."
As a woman of colour from diverse background, Ms Owusu-Afriyie aims to change the narrative of the lack of media representation.
"I look back and a barrier I faced was representation. Growing up I never saw a women of colour on the screen that did what I dreamt of, so I never visualised myself being in that role.
"Being part of events like these I hope to influence young people into changing their train of thoughts despite the lack of media representation.
"I hope a person my age can see me and think there are people who look like me, it is possible to be in a safe community environment and able to communicate about their goals."
She has made a break-through in the sports media industry as a commentator for the 2023 Powercor Stawell Gift, where she covered the athletic races over the long Easter holiday.
"That experience was one in a lifetime.
"I recently got injured so commentating was the next plan. I really enjoyed that experience, made so many connections and opened my eyed in the future in the world of sport media."
She has graduated from Deakin University with a degree in Nutritional Science in 2022 and has earned impressive positions at various prestigious events such as the Victorian Championships and Seiko Golden Grand Prix.
SECL youth support practitioner Jessie Tang said the free community event is aimed to get people moving with an increased participation among young people, especially after the impacts of Covid.
"The Women's World Cup presents a tremendous opportunity to capitalise on the growing popularity of women's football and create greater avenues for girls and young women from culturally diverse backgrounds to engage in sports."
Women empowerment in sports requires a collective approach, she says.
"Schools, coaches, parents, sporting organisations and the broader community all have a role to play in actively engaging and supporting girls in their sports journey, ensuring a brighter and more equitable future for young women in sports.
"Our work with young people at South East Community Links demonstrates that sport can empower girls and young women, promoting self-confidence, leadership, and resilience both on and off the field."