EASTWARD bound go Dandenong City and Springvale White Eagles as Football Federation Victoria (FFV) announce a geographic split for the National Premier Leagues (NPL)...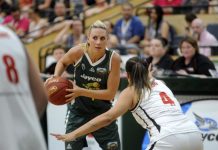 By RUSSELL BENNETT FOR the first three quarters of Penny Taylor's return to the Dandenong Rangers' WNBL lineup on Saturday afternoon, it was the intangibles...
ONE of the most memorable Melbourne Spring Racing Carnivals concludes with the running of Saturday's Group 2 $301,000 Sportingbet Sandown Guineas (1600 metres) on...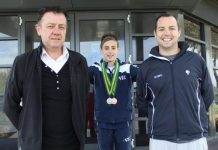 By RUSSELL BENNETT DYLAN Walker's mum Georgie learnt pretty quickly to never again make a bet with her son, as one earlier this year cost...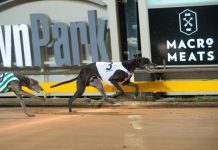 By MICHAEL FLOYD IVA Vision confirmed itself as one of the country's premier greyhounds after leading all the way in the Group 2 Macro Meats...
RACING enthusiasts are expected to flock to Sportingbet Park on Saturday for Melbourne Racing Club's final meet of the season, Sportingbet Sandown Guineas Day. But...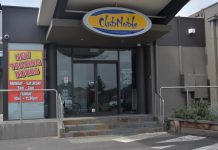 CLUB Noble continues to lead the way with their commitment to and support of the local community. Recently the clubrooms at Moodemere Reserve underwent...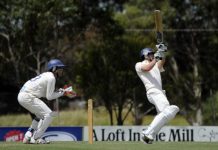 By DAVID NAGEL PREMIER CRICKET - Round 6 (Day 2) TOM Donnell (119) used two traits that have served him magnificently during his 10-year Premier Cricket...
By DAVID NAGEL DANDENONG DISTRICT CRICKET ASSOCIATION - Round 3 (Day 2) CRANBOURNE v NORTH DANDENONG North Dandenong (6/120cc) who didn't cope with the heat, dropped outside...
By DAVID NAGEL VSDCA - Round 4 (Day 1) NOBLE Park (0/10) has the destiny of its Round 4 clash against Kingston Saints (219) held firmly...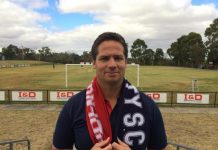 MELBOURNE Victory's championship-winning assistant Aaron Healey has been appointed Dandenong City's senior coach for 2015. Healey has been associated with the club for three years...
THE 'Cup King', James Bartholomew (Bart) Cummings turns 87 on November 14 but his thirst for Tuesday's 154th running of the Group 1 $6,200,000...