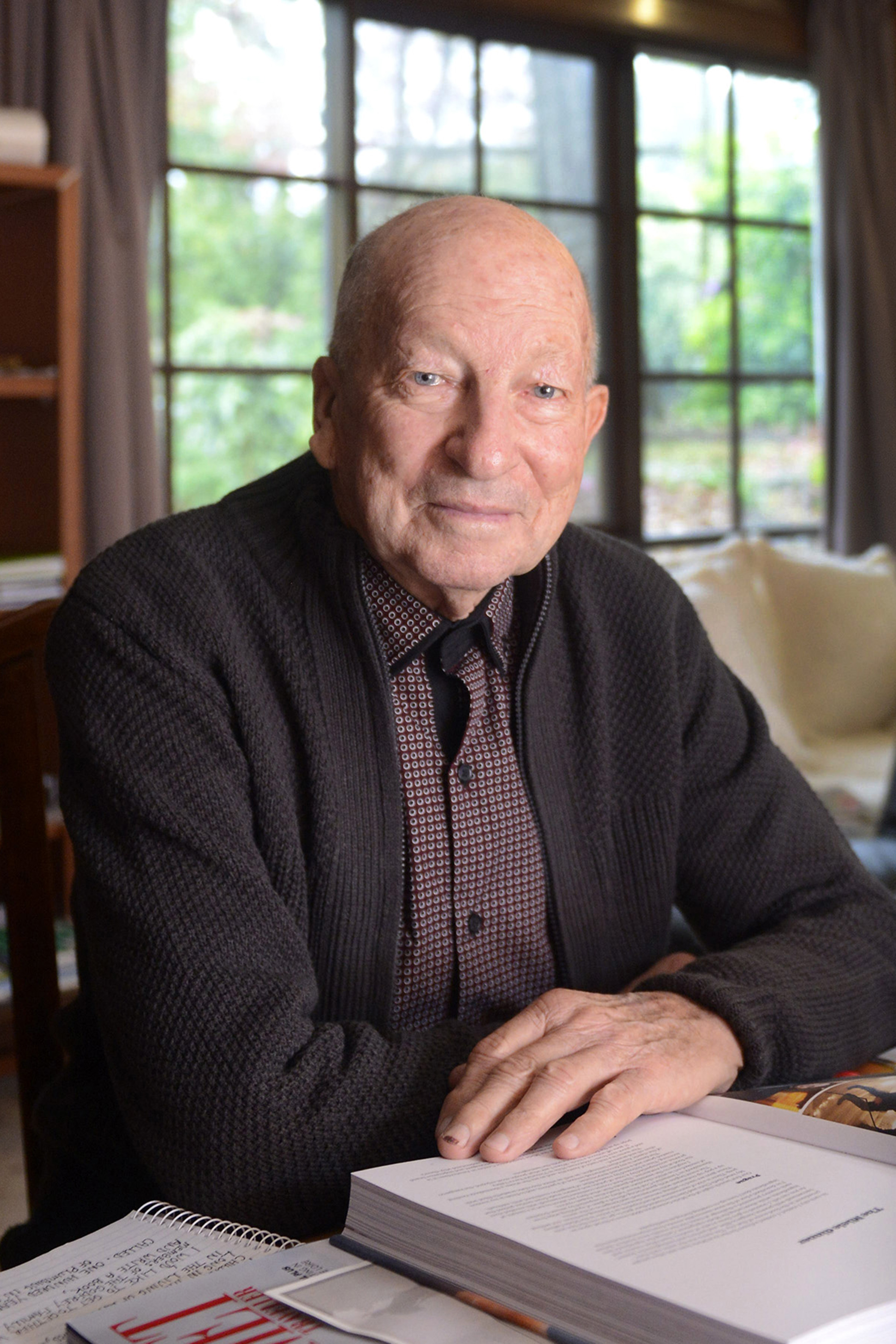 This week the Journal introduces a new column by long-time Dandenong resident Jack Johnson. Jack is the author of When The Clock Strikes, a fascinating account of growing up in Dandenong, his years tending to the city's pipes and drains as a plumber, and bringing up a family with wife Frances in their beloved home in Macpherson Street.
ALTHOUGH we went through poverty during the depression and the early years of World War II, my brothers and sister all agree that Dandenong in the 1930s was the perfect place to grow up. Each time you stepped out that gate next to St Mary's (Primary School), it was the beginning of a new adventure.
The oldest of us, Bill, was nicknamed Nipper or Bones, then came Beryl, known as Jinnie, I was next and called Skinny or Young Nipper and Ron, The Kid, was last.
We were children of an almost virgin landscape, of pristine little creeks that meandered through the beautiful natural expanse of the Dandenong Valley as it swept up and into the foothills of the Dandenong Ranges and let us, as young explorers in short pants, into the hills of Narre Warren North, Harkaway and the areas the would become Doveton, Endeavour Hills, Hallam and Rowville.
In 1932 as a three-year-old boy I remember Dandenong as a country town in the midst of the Great Depression.
This quiet little market town was transformed every Tuesday, on market day, into a hive of activity when people from miles around came to town.
The central township was surrounded by farmland with large paddocks still within the heart of Dandenong and its business district.
Minor streets were gravel strips with no gutters or footpaths.
Many streets were unmade paddocks, defined only as streets by post-and-rail or wire fences. Others, known only by a few, were still lines on a survey map.
The first home my parents had on coming to Dandenong in about 1926 was in Rodd Street, off Robinson Street.
The family was there for less than a year before moving to 29 Fifth Avenue in Dandenong West. Fifth Avenue was still a paddock at the time and our weatherboard cottage its only house.
Our access was across the paddock from Birdwood Avenue which was still a gravel track.
In the wet of winter to get access to home, and because Fifth Avenue, was so boggy, they had to climb through a hole in the back fence of one of the few houses at that end of Potter Street.
Our next rented house was at 88 McCrae Street next to the old St Mary's Primary School and convent.
It was here where my brothers and my sister and I would acquire our Grade 8 Merit Certificate from the dedicated nuns of the Presentation Order.
We each spent eight happy years at this lovely old school with the best bunch of kids that ever attended a school and who would remain friends for life.
Living in McCrae Street during those years was an unforgettable time of my life.
As children we imagined the creek encircling the little town of Dandenong, like a moat surrounding a castle, the only difference was that we had six bridges not just one drawbridge to play on and explore.
There were the rough-timbered bridges of Stud Road, Heatherton Road, Kidds Road, McCrae Street and the rickety planked high bridge of Hammond Road.
The sixth one was the concrete bridge over Princes Highway beside the park.