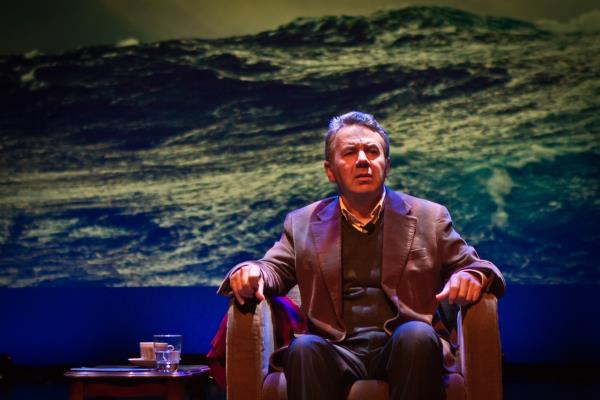 Tales from the sky
BASED on his two best-selling books Flak and Fly, well-known Australian writer and performer Michael Veitch takes on the extraordinary role of former World War II airmen by recounting the extraordinary – and largely untold – stories of combat in the air war of 1939-45.
– Drum Theatre, corner Lonsdale and Walker streets, Dandenong. Saturday 25 October, 2pm and 8pm. The show is 65 minutes with no interval. Tickets are priced from $30. Visit www.drumtheatre.com.au or call 8571 1666 for more information or to book tickets.
Endeavour Hills Neighbourhood House.
THE Endeavour Hills Neighbourhood House is holding classes in in meditation, jewellery making (both kids and adult classes), beginners' computer, Zentangle art and make your own Dreamcatcher.
– Endeavour Hills Neighbourhood Centre, 10 Raymond McMahon Boulevard. To enrol for Term 4 call 9700 3789.
Computer classes
THE Hallam Community Learning Centre is holding computer courses for the community. People can participate in courses for beginners and seniors, studying Windows 7 and 8, Word, internet and email. Subsidised iPad and comprehensive computer administration courses are also available.
– Hallam Community Learning Centre, 56 Kays Avenue, Hallam. Monday 13 October. For more information contact 9703 1688.
Riding of the Bounds
THE Riding of the Bounds is part of a 500-year which involves local residents riding on horseback around Berwick-upon-Tweed, UK, in a traditional ceremony to protect its borders. This year's Riding of the Bounds is a 25-year celebration of the historic event.
– It will be held at Hillcrest Christian College in Clyde North. Sunday 26 October. Tickets are $27 for individuals, $43 for families (up to four people) and $86 for groups (up to10 people).
Save the date
THE Casey Kids Carnival will be held next year. Stay tuned to the City of Casey website for more information on this upcoming free event, which includes rides, children's entertainment, local performers, market stalls and much more.
– Saturday 21 March. For more information, visit www.casey.vic.gov.au/arts-leisure/events-activities/kids-carnival.
Dandenong Community Cemetery Tours
FRIENDS of Dandenong Cemeteries lead tours through the Dandenong Community Cemetery to discover the final resting places of many Dandenong pioneers.
Hear the anecdotes and stories about the locally important, unusual or infamous. Each tour is unique and runs for 90 minutes.
– Dandenong Community Cemetery, Kirkham Road, Dandenong South. Sunday 9 November, 2pm to 3.30pm. The tour costs $15. Bookings are essential. Call 0411 399 449 for more information.
Rare plants
THE Heritage Hill gardeners have planted some rare and significant plants towards the front of the Laurel Lodge gardens. Visitors can take a self-guided tour of the gardens, or can arrange to visit as a group.
– Heritage Hill Museum and Historic Gardens, 66 McCrae Street, Dandenong. Monday to Friday, 10am to 4pm and Sunday noon to 4pm. Call 9793 4511 to book.
Dandenong Show
THE show is in its 143rd year and will feature carnival rides, animal competitions, a fireworks display and more. There'll be a truck pull event and motor bike stunt shows, classic car displays and roving entertainment.
– Saturday 8 and Sunday 9 November. Entry is free for children aged under 10, $5 for children aged 10 to 14, $15 for adults, and $35 for a family. Parking is $5. Visit www.dandyshow.com.au for more information.
October exhibitions
ART on display at Heritage Hill will include digital prints based on geometric constructivism and an exploration of the lotus flower and its symbolism of healing in oil paintings, acrylic and pastel on canvas, and prints on sari silk.
There'll also be photographs from young women from the African Foundation.
– Heritage Hill Museum and Historical Gardens, 66 McCrae Street, Dandenong. Until 9 November. The exhibition is open to the public Monday to Friday, 10am to 4pm and noon to 4pm Sundays.
Music for seniors
ENJOY music in the gardens at Heritage Hill on the third Mondays of October and November. Participants can bring their own picnic lunch and rug. Attendance is free but bookings are essential.
– Heritage Hill Museum and Historical Gardens, 66 McCrae Street, Dandenong. Monday 20 October with Rob Foenander, 1.30pm to 3pm. Monday 17 November with The Templestowe Entertainers, 1.30pm to 3pm. Book on 9793 4511.