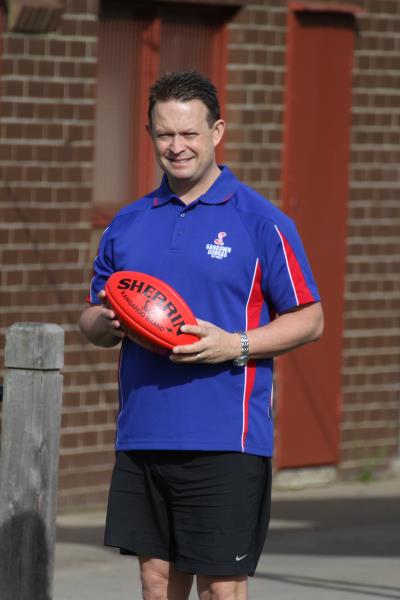 By RUSSELL BENNETT
IT'S A given for most footy clubs to have social rooms that look out on to their home grounds. It's not even an afterthought, let alone any kind of luxury.
But the Sandown Cobras will be taking nothing for granted when the works at their Edinburgh Reserve base are completed.
The City of Greater Dandenong has just signed off on Kirchner Constructions to undertake the works for the reserve's pavilion upgrade that will finally bring the facilities up to a modern-day standard.
"This facility is one of the oldest in the city and this has been a long time coming," said Cr John Kelly at the 27 October council meeting.
"It's a lot of money for ratepayers, but this is one of the good things we do."
More than $973,000 will be spent on the project, which is vital for clubs like the Cobras who call the Springvale ground home.
General manager Brett Phillips has been at the Cobras since the start of 2011 and the standard of the Edinburgh Reserve facilities struck him as soon as he arrived.
"I thought they just looked old, run-down and tired," he said.
"We didn't even have a view looking out on to the ground from the social room.
"One building was built in 1961 and it hasn't changed at all since – the only thing added was the grandstand component – and the other was built in 1984, so we made it a mission that if the club was going to grow, we had to improve on the facilities."
In addition to the recently-completed lighting upgrades at the reserve, Phillips hopes the new facilities will attract more locals to come to the ground to get their weekly footy fix.
"We're keen to see what impact it'll have," he said.
"It's a little bit of the unknown but we feel like people's curiosity will bring the current people back and past players back, and act as a good recruiting angle for us in combination with the lights, which went up at the back end of this year.
"You've got to have good facilities.
"It's competitive out there and all the clubs are jockeying against each other."
The practicalities of the pavilion upgrade will finally see the Cobras on a level pegging with many of their Southern Football League competitors.
There will be plenty of on-site storage so the football club doesn't have to pack and unpack every off-season; a bigger social space and a commercial-standard kitchen to cater for selection nights, match days and club functions; modern change rooms for the players; and a bigger medical room for the club's trainers and support staff.
"People from the outside can see our club is moving somewhere now," Phillips said.
"Our story from where we were four-years-ago to now is that we've gone from bottom-end Division 3 to top-end Division 3.
"Now we want to get out of Division 3… that's our challenge.
"As a recruit you're joining a team on the rise that's now getting better facilities and has a real path and direction."
Another huge positive for the Cobras moving forward is the appointment of their new coach, Steve Goodie.
The 44-year-old has a wealth of footy knowledge few could match – having been a player, coach and club president over his time in the game so far.
He has had stints at Eastern Football League powerhouse Vermont, Eastern Ranges in the TAC Cup, Yarra Valley Mountain District footy league giants Upwey-Tecoma, ROC in Casey Cardinia and Ellinbank and District club Cora Lynn. He comes to the Cobras off the back of a 10-year-stint as president of the Gembrook Cockatoo Football Club. He's a many-time premiership player and a five-time senior best-and-fairest award winner.
A meet the coach night will be held on 19 November, with pre-season starting on 1 December.