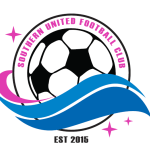 By JARROD POTTER
WHILE it will not play in Casey Comets jerseys, the south-east has been well-represented in a Southern United consortium bid to join the inaugural Women's National Premier Leagues (WNPL) Victorian competition.
The Comets – in combination with Langwarrin, Mornington, Peninsula Strikers and Seaford Soccer Clubs – decided to go in together to create the super-club encompassing Victoria's entire south-east region.
Football Federation Victoria (FFV) announced the successful applicants last week with Southern United featuring in the list of eight clubs.
Casey Comets president Stuart McLeod said the move ensured the south-east's best players will have a chance to compete in the peak competition while retaining the heritage and history of the Casey Comets at the community level.
"We were very happy with the outcome – it's something that we believe will be the best for soccer in the south-east or southern area," McLeod said.
"We felt that most clubs in our area weren't in a position to be a standalone club… when I heard the news we were rapt and very excited as a club and a committee."
Also adding to the strength of the south-east bid is the likelihood that Comets Stadium will host the majority of United matches, based upon the Comets' WPL history and the current facilities at the Cranbourne-based complex.
"At this stage Casey will be hosting a lot of the games… the indication is that Casey has all the criteria from the FFV and we've got the ground space to accommodate Southern United and Casey Comets as well," McLeod said.
"That's why Casey was so strong in our bid as we've got the facilities in place and coming from a WPL point of view we already had the structures."
McLeod encouraged all players in the south-east region – ranging from Mornington Peninsula, Frankston, Casey, Cardinia, Dandenong and Gippsland – to try out for the club, but if that didn't pan out he hoped they would return to their community club roots to continue strengthening the local game.
"What we're telling our club and telling other clubs is to please come and try for Southern United – if you don't make it, return to your community club," McLeod said.
Southern United is scouting for talented girls, women, coaches and administrators to get involved from the Mornington Peninsula, Casey, Gippsland and Greater Dandenong areas for the inaugural season, beginning winter next year.
For more information on Southern United Women's Soccer Club, contact Casey Comets club secretary Dawn Stone on dawnstone@caseycomets.com.au or via the United Facebook page www.facebook.com/southernutd.