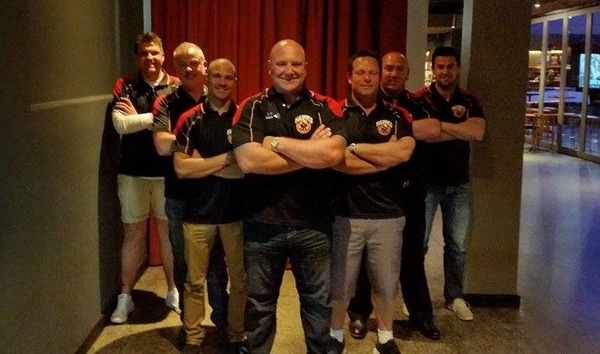 By JARROD POTTER
IT WAS time for Scott Slater to return to Hallam.
Having honed his own skills in the Hawks' colours in the 80s – winning a junior flag at the club as an under-15 – Slater wanted to give the next generation of Hallam footballers the same chance to flourish at Hallam Reserve.
After time with Narre Warren and Dandenong Stingrays in assistant coaching and development roles, Slater thought it was time to build something tangible at his junior home.
"I was born and bred in Hallam, so it's in my blood a bit and just wanted to give a bit back to the junior comp and junior club that I was a part of three years ago back then," Slater said. "Trying to build something that we can look back in five or 10 years' time and think 'yeah, that was fun'."
Entering its fifth year in the league with a desire to finally get off the foot of the SFL Division 3 ladder, Hallam Football Club took the decision to advertise for its senior coaching role despite having an incumbent ready to continue.
Slater decided to bite the bullet and put his hat into the ring for the Southern Football League club and he hopes to develop the right culture at the club – on and off the field.
"It is pretty exciting to be honest – four-year-old club to make the jump well and truly up the ladder," Slater said.
"Just trying to put something together and get guys some games of footy and building the culture before.
He replaces 2015 coach Gary Frangalas – who re-applied for his job next year – but Slater was picked over the former AFL player for his development experience and local knowledge.
"The big thing was because of my seven years with the Stingrays development squad, they wanted someone who could concentrate on youth with the local kids in the area," Slater said. "I've obviously been in footy for a long time, played at Narre and was vice-president there in the past when Aussie Jones and that were there.
"I bring a lot to the table – I've been focused on kids for quite a long time, and I've got to the stage where I wanted to take the next step and challenge, and Hallam is something we can grow from the ground up."
The club has re-signed a couple of its senior players already – Luke Johnson and Tristan Callander – but will lose best and fairest Nathan Prosser who is off to pursue higher opportunities in different leagues.
Hallam Football Club is hosting a Meet the Coaches Day on Sunday at Hallam Hotel from 5pm to 7pm. For more information on the club, visit www.hallamfootballclub.com.au.