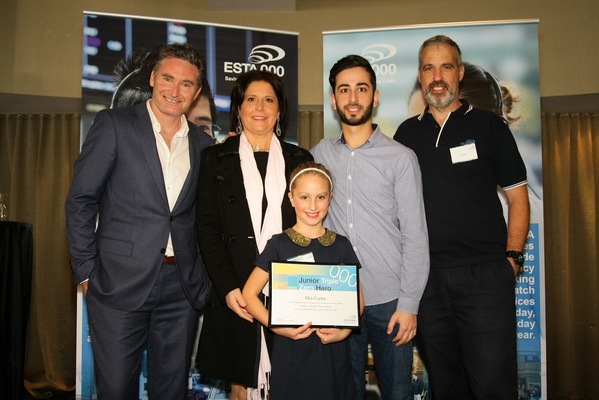 By CAM LUCADOU-WELLS
It's a good thing that Doveton's Mia Curtis has a calm head in a crisis.
In a matter of fact way she recounts how she called triple zero to help her mum Samia Ghasi who was struck down with a heart attack as she lifted a bed at home last August.
An overcome Ms Ghasi, whose heart was racing with palpitations, was battling to breathe and couldn't talk.
She just pointed to a phone dial pad and seven-year-old Mia – with no one else at home – did the rest.
During the call to triple zero, Mia followed the instructions from operator Neville Stella.
She relayed her address, moved pillows under her prone mother's feet, routinely reported on her mother's medical condition – and asked a few personal details about Neville, like his name – until paramedics arrived.
"He asked me if he could talk with her but there was no response," Mia told Star News.
Mia felt "a little bit" anxious at the time.
"It's happened a couple of times before but there were adults there then.
"Kids are usually calmer in a crisis because they're used to teachers and parents telling them what to do."
A proud Ms Ghasi underwent heart surgery and is now back at home.
For her actions, Mia received a Triple-Zero Hero award from the Emergency Services Telecommunications Authority – along with another 28 kids.
Unsurprisingly, she dealt with the presentation with aplomb.
After getting her face on TV, her St Paul Apostle South School schoolmates in Endeavour Hills are her "number one fans".
She won a certificate and a showbag of treats – "and a day off from school", she added.