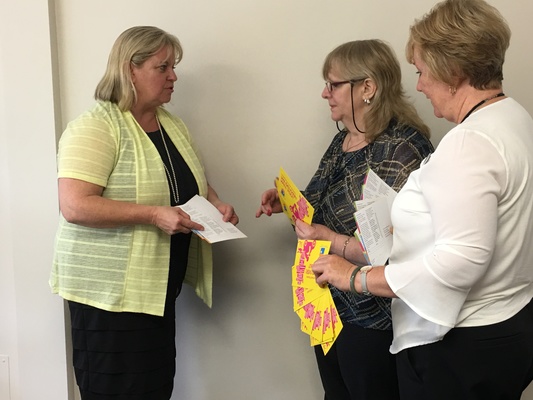 By Brendan Rees
Casey Council will call on the State Government to take urgent action to support neighbourhood houses as they experience an "erosion" of funding.
The council resolved to support the 2018 state budget and election campaign to increase funding and "vital support" for 35 state-wide neighbourhood houses and neighbourhood house networks by writing to the Minister for Families and Children and Early Childhood Education Jenny Mikakos.
Councillor Amanda Stapledon, who spoke to the motion at a council meeting on Tuesday 21 November, said funding was needed so neighbourhood houses could meet the needs of the community.
"If we didn't have neighbourhood houses, the stress on council would be phenomenal.
"They rely heavily on volunteers that do such a good job. They rely heavily on volunteers that do such a good job," she said.
Cr Stapledon said neighbourhood houses faced increasing needs and costs every week.
She said administrative staff did "way and above" what they were paid for and were under "a lot of stress".
"People would fall between the gaps without our neighbourhood houses. I am really passionate about this campaign and how we need to support it."
She mentioned that neighbourhood houses helped people get their lives on track, get an education and a job, minimise isolation, and address mental health issues, adding "and making sure people feel engaged and they've got a centre place to go to".
"They are just so flexible in meeting the need of their community."
Also to be contacted in council's letter will be Liberal Shadow Minister for Families and Children, Prevention of Family Violence and Housing Georgie Crozier; President of the Municipal Association of Victoria Cr Mary Lalios; President of the Victorian Local Governance Association Cr Margaret Attley, as well as all local Upper and Lower House MP's in Casey in seeking their support and commitment for the campaign.
Balla Balla Community Centre Manager Maree Cullinan said the funding would be a "great step" in helping support their cause.
"This is not just Casey. It's actually a state-wide push. We are certainly getting behind it because we haven't had a funding increase for nine years – it's been a long time coming."
She said their centre, based in Cranbourne East was not always able to identify the "changing dynamics" of the community.
"We are too busy trying to run our service on these hours that we have and because there's nothing else we don't always capture everything that we need to."
Casey Council will also advertise on Council's Website, Facebook and Electronic Events Board outlining the campaigning and directing the community to visit their local Neighbourhood House and Community Centre to sign a campaign post card which advertises the web link to Casey's Neighbourhood House listing.
A report is expected to come back to the council in March next year advising of any support or commitment by the Victorian Government or Shadow Government, and any response from MPs, community groups and individuals.