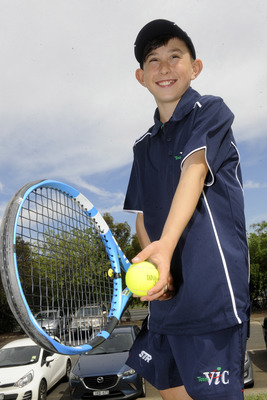 By Tanaka Nyamvura
An Endeavour Hills-based student has represented a Victorian team that finished second in the 2018 Bruce Cup Tennis Tournament in Adelaide.
Steven Klasan, of St Paul Apostle North Primary School, is currently ranked number 3 in his 11-year-old age group in the State.
He took part in a series of games and trials to win selection in the 12-years-and-under School Sport Victoria state team.
The Bruce Cup is a prestigious, annual primary school team's event that has been around since 1938. The tournament is regarded as among the top junior tennis events in the country.
Held from 20 -27 October, the School Sport Victoria State Team of seven boys and seven girls competed over seven gruelling days..
The players all under 12 years old, are no strangers to tournaments; the same format was used in the initial trial period to narrow down the boys from 36 to seven players in March earlier this year.
"It is very impressive that Steven has made it all the way to the end," Team Vic administration officer Corey Beck said.