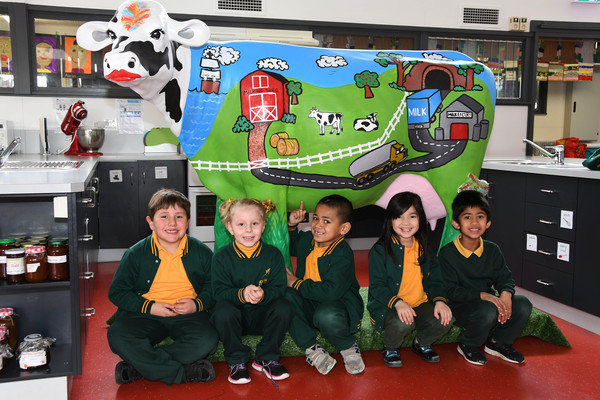 -
Students at Hallam Primary School have made a cow their canvas as part of a Picasso Cows program.
Their painting of a large fibreglass cow, dubbed Mrs Cowington III, shows the journey of milk from farm to fridge.
It was an element of a Dairy Australia course that also taught students on nutrition and the impact of drought on food supplies.
Spokesperson Vanessa Forrest said the Farm to Plate curriculum provided insight into the $13 billion Australian dairy industry.
"With many children increasingly growing up in urban areas, they often don't know where their food
comes from and Picasso Cows is a great opportunity to educate the next generation."