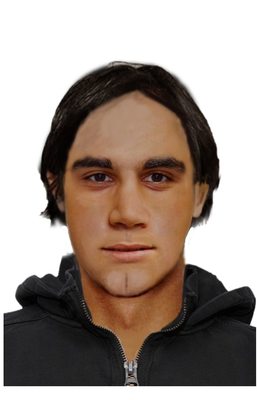 -
A female nursing her arm in a sling has been attacked and robbed near a Hallam milk bar, police say.
The robber approached her and asked for the time as she stood outside the milk bar about 5.45pm on 6 June.
As she looked down at her phone, he punched her injured arm, stole the phone and ran away.
Police have released a Facefit image of the alleged offender.
Any information to Crime Stoppers on 1800 333 000 or crimestoppersvic.com.au. Quote the incident number 190201925.