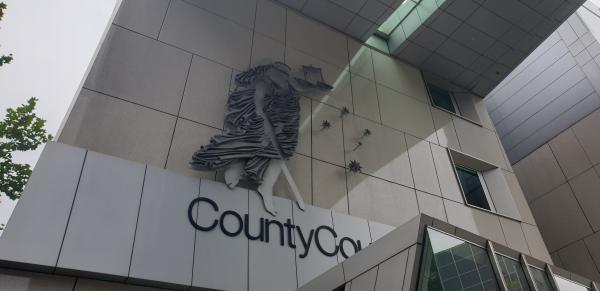 By Cam Lucadou-Wells
An Endeavour Hills former pest-controller has been jailed for trafficking more than 70 grams of meth in his car – which proved just the start of an 18-month offending spree.
Timothy Paul, 31, pleaded guilty to trafficking, possession of 12 ecstasy tablets and weapons charges at the Victorian County Court.
When intercepted in his car about 2am in October 2018, Paul told police he was picking up a car part, according to an agreed prosecution summary.
"You're telling me you've come from Point Cook to pick up a part for the car when nothing is open at this time of the night and you have no reason for being in Glen Iris," a police officer told him at the time.
Police searched Paul's unregistered Mazda, seizing a notebook with trafficking-related "correspondence" as well as five plastic bags carrying a total of 72.9 grams 'ice'.
It was more than 24 times the minimum traffickable amount of 3 grams, sentencing judge Chris Ryan noted on 29 March.
The crystals – being analysed at between 79 and 80 per cent purity – were equivalent to 58 grams of pure ice.
This was above than the 50-gram minimum amount for a commercial traffickable offence, Judge Ryan said.
During a police raid of Paul's home, 12 tablets of ecstasy, a taser, laser, extendable baton and a machete were also seized.
At the time, Paul had no criminal priors.
However by the time of sentence two years later, he was already serving a 23 month jail term with a minimum 13-month non-parole period for an offending spree in 2019 and 2020.
The offences included drug trafficking, disqualified driving, car theft, weapons and bail offences, as well as a breach of a community corrections order.
"The effect of your subsequent offending is that it impacts on an assessment of your rehabilitation, which I regard as bleak," Judge Ryan said.
Paul had worked for more than a decade in pest control.
The single dad was said to have been deeply impacted by a relationship breakdown and a friend's overdose in 2018.
He suffered persistent, major depression, as well as disorders associated with sedatives and stimulants.
Judge Ryan jailed Paul for a "short, sharp" six months on top of the current jail term.
Paul's current non-parole period was effectively put on hold until the end of the six months.