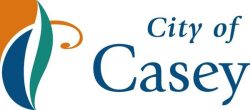 By Casey Neill
Landlord out of pocket after freeing tenants stuck by works delay…
An Endeavour Hills landlord is chasing cash from Casey council after removing a fallen tree that was blocking driveways.
But the City of Casey said it didn't get a chance to respond to the call for assistance and is now refusing to reimburse the cost.
Sandy Moore from Platinum Real Estate said the tree – which was planted on council property – fell in Nash Court, Endeavour Hills, on the morning of 30 October last year.
It was Melbourne Cup Eve.
Her tenants came into her office in the afternoon to report the incident and showed her photos.
"It just missed him and his car. He said it scared him," she said.
Ms Moore said the tree was blocking a walkway that linked two streets as well as the driveways.
"Someone in the neighbourhood rang the council when the tree did fall and reported that the 20-odd foot tree had fallen down," she said.
"No one could get in or out of their houses and no one could get through because this tree was blocking everything.
"When my tenants came into me in the afternoon it'd been there for a few hours.
"Someone should have been there.
"My landlord did what she felt was the most responsible and safest thing for her tenant."
That was to remove the tree at a cost of $700.
Ms Moore said she spoke to someone at the council and was told that 'someone rang up on the Monday at lunch time but because they didn't say it was urgent we didn't worry about it'.
"I find that rather pathetic that a 20-odd foot gum tree falls and it's not reported as urgent so they don't go back out there for two more days," she said.
"Did they expect everybody in those two houses to just climb over that tree to get in and out?
"It's only going to cost less than $700 to pay the landlord for her inconvenience.
"She's a ratepayer.
"All they did was threaten us with legal action.
"I just find the attitude of Casey council to be really obnoxious, arrogant.
"They'll spend thousands for a solicitor but they won't give my landlord back the money."
City of Casey city presentation manager David Richardson said contractors were asked to respond as soon as the issue was reported to the council.
"Before this could happen, the land holder chose to take matters into their own hands, resulting in a significant cost to them," he said.
"It is vital in these circumstances residents allow the council to assess the scene and take appropriate action.
"The council will immediately attend to all imminent threats to safety posed by trees."
Mr Richardson said the matter was referred to the council's insurers who corresponded directly with the landholder.
"All council dealings in this matter were conducted in a respectful and courteous manner," he said.
Ms Moore got in touch with the Journal News after reading Endeavour Hills resident Dora Messina's story on 24 March.
Ms Messina called on the council to remove destructive gum trees from the nature strip outside her home.
She said roots were lifting her retaining wall and the council had met her complaints with requests for expert reports on the damage.
After the story appeared, the council visited Ms Messina.
"They are prepared to rip up the footpath and check the root situation under the footpath and we will be able to see if the roots are under our retaining wall," she said.