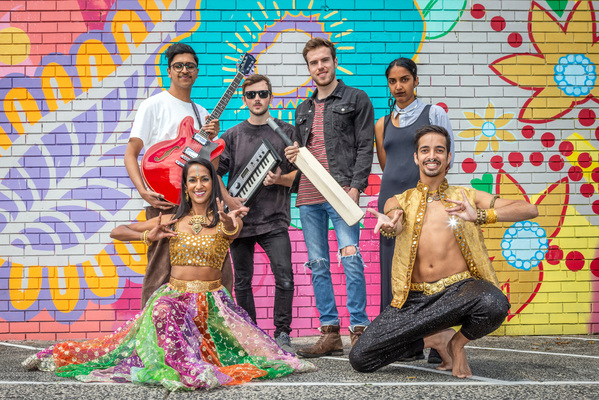 By Cam Lucadou-Wells
Local band Manorism will be one of the attractions at an Indian cultural festival to coincide with Boxing Day cricket.
The 'dream pop' band is part of an Indian Summer Festival line-up that includes singer Aarti Jadu, Ecca Vandal, L-Fresh, The Lion, Humble the Poet (Canada) and Raxstar (UK).
The Cricket Australia festival runs over three days at Birrarung Marr – 23 December and 26-27 December.
Lead singer and guitarist Shantanu Joshi, of Hampton Park, said it was great recognition of years of hard work for him and the pop band's members.
"There's always such a great vibe around the cricket when India plays.
"It'll be a chance for us to reach some new ears."
Manorism is inspired by 1980's pop bands. It includes Stas Likane on synthesiser, Simon Farrelly (guitar), Hai Nguyen (drums) and Damien Kaluarachchi (bass).
They've played throughout the South East – at The Castle and summer festivals for the past five years.
Their debut EP 'Solstice' is in the pipeline.
"We've all grown up playing music," Mr Joshi says.
"In recent years, we've started to take it more seriously. It never feels like a chore – it's the best way to spend our spare time."
He hopes the Indian Summer Festival could become an annual fixture.
"They've done a great job getting the line-up.
"It will be a huge success – a great thing for Melbourne."