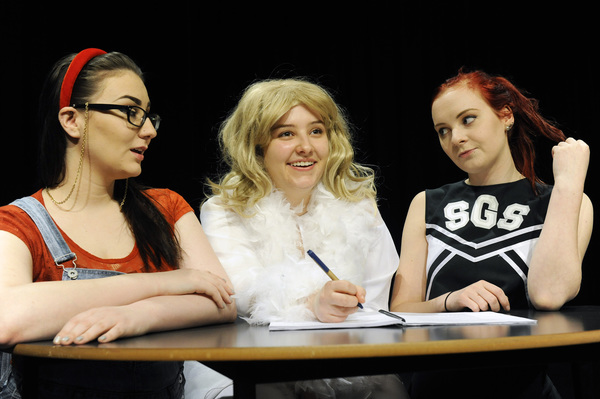 A cult Hollywood rom-com is set to make its Australian stage premiere in Hallam.
Never Been Kissed – a 1999 film made famous by Drew Barrymore's star turn – has been adapted by Hallam-based The Escapees Theatre Company.
Company director Amy Planner said the film was on her very long list of favourites.
"I thought it would be really fun.
"The characters are outrageous all the while having a little bit of drama that we could really grab on to."
There were a few hurdles adapting the film to the theatre – not least for the cast to master a "Chicago-esque" accent.
"We put it out there that we wanted the cast to try them and we would see how we went," Ms Planner said.
"Everyone has truly surprised me."
The company also delved garages, yard sales, op shops and "those junk drawers" to find 1990s phones, computers and fashions.
"It has actually been really fun stepping back just a little and remembering a decade that often gets forgotten."
Never Been Kissed is at Hallam Senior College theatre on 15-18 November. Bookings at escapeestc.com.