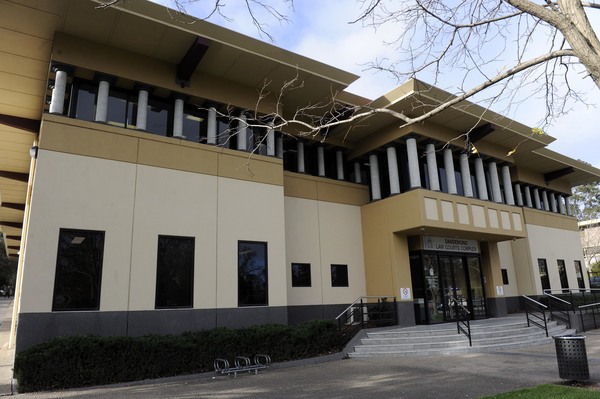 By Cam Lucadou-Wells
A Doveton man who pleaded guilty to striking his wife with a belt plans to still fly out with the family on a pre-booked overseas holiday – despite interest from the court, Corrections Victoria and Child Protection.
During an argument, the 42-year-old man followed the victim and children to her bedroom on 17 June, Dandenong Magistrates' Court heard.
He took off his belt and struck her on the leg, back and arm several times, police say.
After calling police, she showed them a mark on her forearm – it was a "rectangle-shaped welt" with surrounding redness.
The man who made "full and frank" admissions to police was served with a family violence safety notice.
His lawyer Nadine Daniel said the man sought a sentence indication because he didn't want to interfere with the couple's trip to a family wedding in India in early August.
At court, the wife sat in the back row – keeping more than five metres away from the man under an interim family violence safety notice.
The wife sought a more lenient intervention order to allow contact with the husband outside the family home, the court heard.
The man however faced a further hitch to his travel plans. Due to being on a corrections order, he would need leave from Corrections Victoria to leave the state.
Magistrate Pauline Spencer noted that child protection services may yet step in, and not allow the man to travel with his family overseas regardless.
"We can't continue to have (his wife) beaten in the way she has been beaten.
"He still thinks it's OK to beat his wife when she doesn't do what he wants her to do.
"That sort of thinking puts (his wife) at risk – which puts the children at risk."
Ms Spencer said it was a difficult case because she was respecting the wishes of the man's wife.
"If necessary, I will stop you seeing your family."
Ms Spencer cancelled the corrections order to allow the man to travel overseas. She deferred sentence until the couple returned from holiday.
As a condition of bail, the man was ordered to continue seeing a mens' behaviour counsellor and to comply with the intervention orders.
He was bailed to appear at Dandenong Magistrates' Court for sentencing on 24 September.