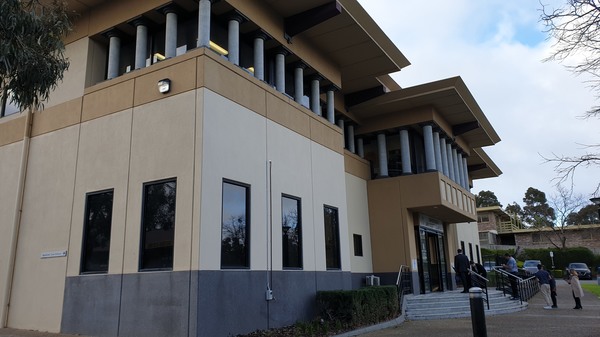 By Cam Lucadou-Wells
An Endeavour Hills man has been jailed over an "extremely graphic and confronting" stash of more than 70,000 child exploitation images.
James Kenneth Mutch, 34, pleaded guilty to possessing and to downloading the child pornography over 11 years at Dandenong Magistrates' Court on 29 October.
Police prosecutor Sergeant Cameron Smithett said Mutch's laptop, phone and eight storage devices were seized during a raid of his home by Greater Dandenong Sexual Offence and Child Abuse Investigation Team investigators on 12 July 2017.
The police's E-Crime unit analysed 70,184 offending images on five of the devices, with another five yet to be analysed due to "workload" issues.
Four seized USB sticks and a hard drive weren't analysed due to "workload" issues at E-Crime, the court heard.
Police described the images as "extremely graphic and confronting".
Mutch made full admissions to police about regularly accessing child exploitation material.
"He conceded he expected to get caught one day," according to a police summary.
Defence lawyer Farah Banihali conceded Mutch's scale of offending warranted a jail term.
During the 11-year period, he considered consulting a psychologist but knew he'd be mandatorily reported to police, Ms Banihali said.
"He didn't know who to turn to."
Mutch had not offended since the 2017 raid, the court heard.
Magistrate Tara Hartnett described Mutch's conduct as "predatory" and "child sex abuse".
It was at the "high end" of such crimes because of the gravity of content, the sheer volume, its 11-year duration and the young ages of the victims.
Ms Hartnett said it caused significant psychological and physical damage to vulnerable children in the "worst possible kind of way".
"Some members of the public mistakenly say these crimes are victimless.
"There are very much victims in your sort of offending. Without a market for child pornography, there's no incentive for others to produce this material."
Ms Hartnett said Mutch's lack of similar criminal history carried less weight because his offending spanned so long. Such crimes often involved people of otherwise good character, she said.
Mutch was said to have not disclosed his prosecution to anyone due to being "incredibly embarrassed and ashamed", the court heard.
Ms Hartnett recommended a parole period as best for Mutch's rehabilitation. The Parole Board of Victoria would require him to undertake sexual offender programs while in custody, she said.
Mutch was jailed for up to 30 months, with an 18-month non-parole period.
He will be a registered sexual offender for the next 15 years.