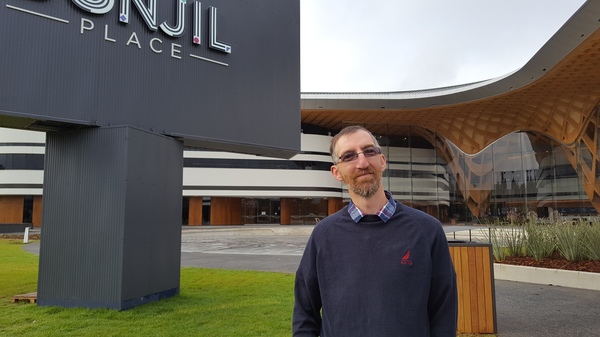 By Cam Lucadou-Wells
A ratepayers' group has accused Casey Council of "pushing an agenda" to demolish Doveton's outdoor pools.
Casey Residents and Ratepayers Association (CRRA) secretary Brendan Browne told a council meeting on 8 June that the proposal to replace Doveton Pool in the Park "ignored" public opinion.
In particular, a 2019 public survey that found a swimming pool was the "most popular option".
In March, a Casey report proposed replacing the pools with parkland and water-play areas – a move that was put on hold by Casey's administrators in favour of further community consultation.
"We wonder about the worth of that (2019) engagement… It ignored that the public wanted a pool," Mr Browne said.
The online public survey in May was "particularly disappointing".
"It seems to be written in a strategic way so that the end result won't point to the public wanting a pool."
The council's proposal for 'no pool' seemed to be swayed by "finances" with "little detail", he said.
One of the justifications was the cost of repairing the historic building's roof – which would be retained as part of the council's plans anyway, Mr Browne said.
Mr Browne warned Casey not to ignore "valuable local knowledge".
For example, that the nearest alternative pool at Casey ARC was so crowded on hot days that it created a "never again" experience for patrons.
The CRRA was "critical" of the council's proposed 1.5 per cent rates increase, but "pleased" that most other fees and charges were not rising.
Mr Browne praised the council's administrators for ending Casey's China "engagement" and halting its "substantial" funding of the racing industry.
Those "one-off interventions" didn't address the "integrity in the engagement process, particularly where the City of Casey has an agenda", Mr Browne said.
At the meeting, administrator Miguel Belmar said community engagement on the pool was "continuing". A "careful" and "considered" decision would be made.
Administrator Cameron Boardman said the future of Doveton pool was "not a foregone conclusion – far from it".
The decision would be "evidence-based", "factual" and "transparent". It would involve the "exemplar" of consultative processes, Mr Boardman said.
"There is no decision on any of the options for the Doveton pool. That's why we're going through such an extensive and targeted process."