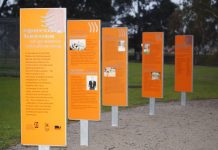 By JARROD POTTER NESTLED in the midst of Dandenong's central sporting avenue on Pultney Street - between the football and cricket ovals and the fading...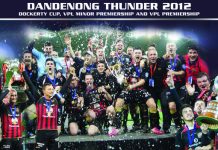 By JARROD POTTER SOARING to the top of Victorian soccer, Dandenong Thunder put the town on the map with a sensational 2012 season resulting in...
By JARROD POTTER THE Journal's sport section has come a long way in 150 years. Initially just strip columns as part of the ongoing sea of...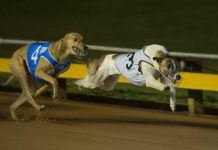 By MICHAEL FLOYD RAIN, hail or shine, Fernando Bale will prevail. That was the verdict at Sandown Park on Thursday evening after greyhound super star Fernando...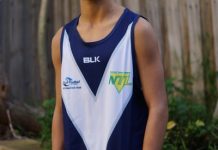 By JARROD POTTER GIVE him a ball, a bat or generally anything related to sport and Mohi Kahui will likely step up and star. Kahui, 14,...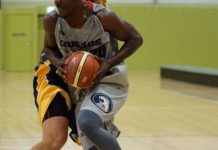 By JARROD POTTER BIG V - DIVISION 2 FINALS STEPPING up under post-season pressure, Keysborough booked its place in the BIG V Division-2 Men's semi-final after...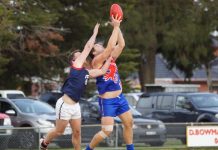 By JARROD POTTER SFL DIVISION 2 - Round 15 ADJUSTING to life without two preeminent pieces of their potential premiership puzzle, Keysborough managed to knock off...
By JARROD POTTER STARTING a new tradition of awarding our sporting best, the City of Greater Dandenong's first annual Sports Awards highlighted how many great...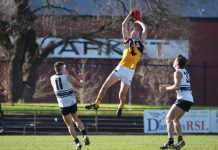 By JARROD POTTER EIGHT Dandenong Stingrays have been hand-picked by AFL recruiters to test at the prestigious AFL National Draft Combine later this year. Needing at...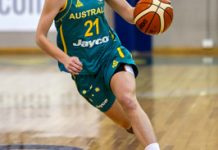 By JARROD POTTER SOMETIMES reality can exceed even your wildest dreams. Earning an Australian Opals' debut at her Dandenong Basketball Stadium home-court on Monday night was...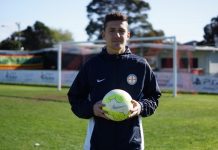 By JARROD POTTER THE first step on the path to his boyhood dream - pulling on a Socceroos' jersey - is about to begin for...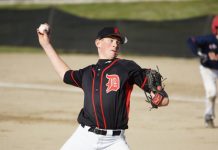 By JARROD POTTER BASEBALL STATE WINTER CHAMPIONSHIPS SIX games, two days, one state champion team. Dandenong Baseball Association (DBA) continued its domination of the State Winter Championship...