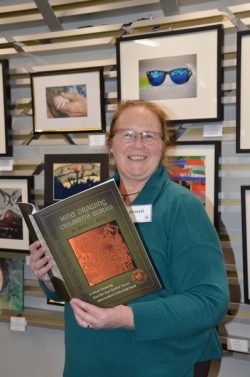 Local artist Jenni Ivins helped to launch the Casey Cardinia Libraries' Winter Arts Festival.
She hosted an interactive drawing workshop at Endeavour Hills Library on Friday 2 June.
The library has become a hub of free activities for creative arts enthusiasts of all ages, with more events that celebrate local artists and promoted the library's art space.
Upcoming events include a Movie Magic Charlie Chaplin-themed family fun day from 11am to 3pm on Saturday 24 June, plus a Storytelling Through Music workshop for children on Saturday 29 July.
These events are free, but bookings are essential at www.tinyurl.com/cclcevents.