Works have started on upgrades to Hallam Recreation Hall. The $1.77 million refurbishment by City of Casey includes new panelling inside and out, kitchen, flooring...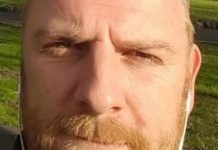 Police are seeking help to find a 37-year-old man who uncharacteristically disappeared at Hallam railway station. Zvon Balta was last seen when dropped off by...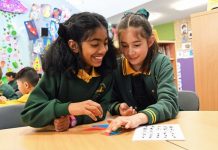 Maths aces from an Endeavour Hills school have been taking on the nation's top number-crunchers in the online Matific Math Games. St Paul Apostle South...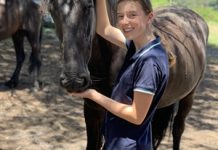 Jessica Borstelj is more than happy to saddle up as a volunteer for Riding Develops Abilities (RDA) Doveton. The 15-year-old student's dedication was recognised at...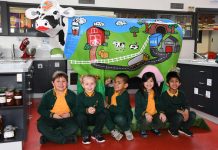 Students at Hallam Primary School have made a cow their canvas as part of a Picasso Cows program. Their painting of a large fibreglass cow,...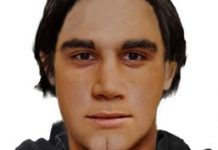 A female nursing her arm in a sling has been attacked and robbed near a Hallam milk bar, police say. The robber approached her and...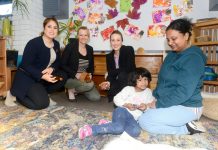 A new-look Chalcot Lodge Childrens Centre in Endeavour Hills has moved with the times, expanding into a community hub for groups of all ages. The...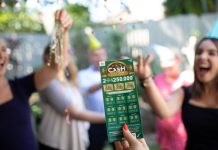 An Endeavour Hills shopper has converted a $2 Scratch-Its ticket into a $25,000 instant windfall. The winner, who remains anonymous, has been tight-lipped on how...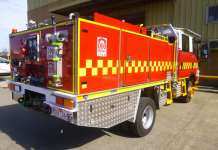 Fire crews have been called out to a garage caught ablaze in Betula Street, Doveton. CFA crews from Hallam and Dandenong stations contained the fire,...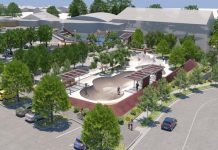 Residents have a say in the naming of the impending Endeavour Hills Community Precinct. The shortlist of names for the $3.36 million activity square are...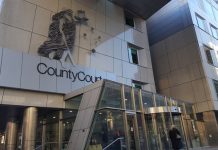 A former state-level soccer player who severely broke an opponent's leg during an ill-tempered futsal clash has escaped conviction. Michael Danilov, from Melbourne's South East,...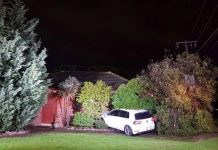 At first, Chantal George thought what there had been a loud crash out in the Eumemmerring street in the wet, early hours of Monday...